ZZZZZ: SLEEP, SOMNAMBULISM, MADNESS, Gertrude Contemporary, 5 October – 3 November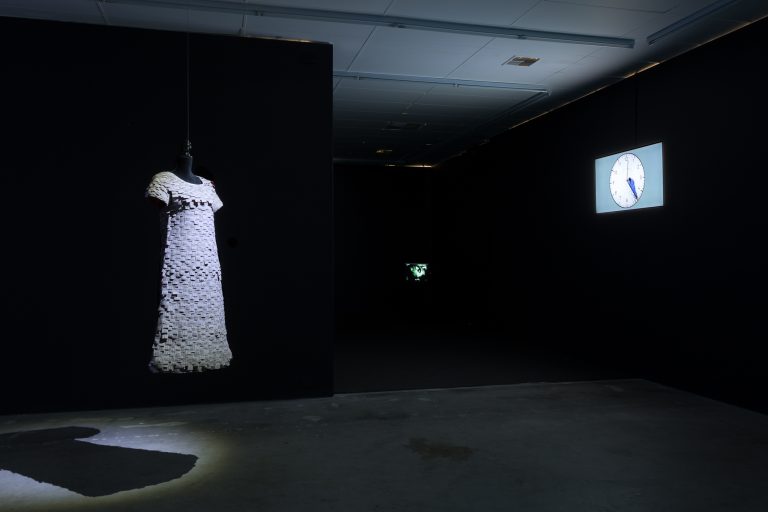 Buxton Contemporary Collection artist Kate Mitchell presents work in ZZZZZ: Sleep, Somnambulism, Madness at Gertrude Contemporary alongside Chicks on Speed (Australia/Spain, USA, Germany), Lee Hadwin (UK), Mabel Juli (Australia), Barbora Kleinhamplová & Tereza Stejskalová (Czech Republic), Erica Spitzer Rasmussen (USA), The Telepathy Project (Australia), and Javier Tellez (Venezuela/USA).
Zzzzz: Sleep, Somnambulism, Madness assembles and commissions works by a selection of Australian and international artists to explore the representation of the sleeping figure within contemporary art, and how artists attempt to explore ideas of the subconscious, delirium and altered states. Other works within the exhibition explore the politics of sleep in our rapidly evolving times to consider the impacts of work and economic pressures upon relaxation. At times serene and tender, and at others deeply disturbing, the exhibition considers what transpires during our sleeping life as a means to reflect upon the relationship between our physical being and mental processes, consciousness and subconscious.
Zzzzz: Sleep, Somnambulism, Madness is presented in partnership with the Melbourne International Arts Festival and Murray Art Museum Albury.
Visit Gertrude Contemporary for more information about the exhibition.
Image: Zzzzz: Sleep, Somnambulism, Madness, installation view at Gertrude Contemporary. Photo: Christo Crocker.
Static No.12 (seek stillness in movement) is now on display at the Latrobe Regional Gallery. Part of the Time Slice series, Crook's ongoing project which he began in 1999, this single-channel video depicts a simple garden courtyard in Shanghai where an elderly man is...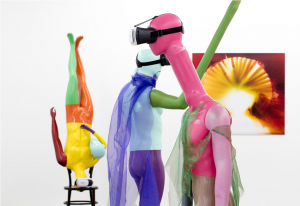 New works by Buxton Contemporary Collection artist Justene Williams are on view at Sarah Cottier Gallery in Sydney till 15th of December. For more information visit Sarah Cottier Gallery website. – Image: Justene Williams, Project Dead Empathy, 2018,...