'Unfinished Business: The Art of Gordon Bennett' at QAGOMA, Brisbane, until 21 March 2021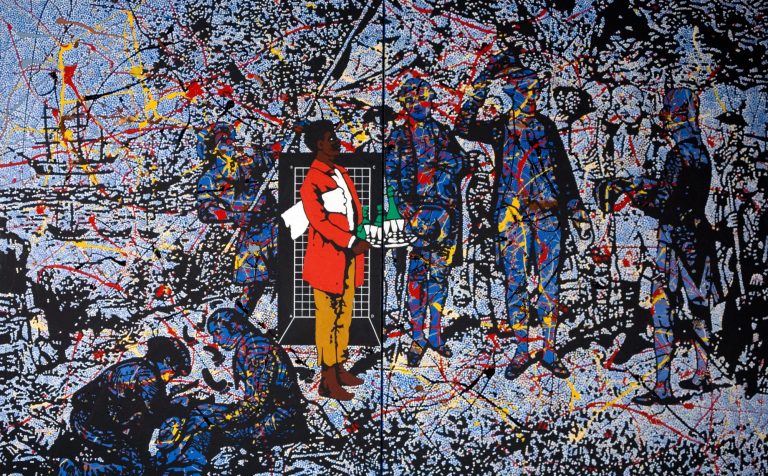 Unfinished Business: The Art of Gordon Bennett is the first large-scale exhibition of Buxton Contemporary Collection artist Gordon Bennett's work and features 200 artworks ranging from installation and sculptural assemblage to painting, drawing, video and ceramics. 
To find out more and to view the exhibition online please visit QAGOMA website.
_
Image: Gordon Bennett, Possession Island, 1991. Oil and synthetic polymer paint on canvas,162 x 260 cm.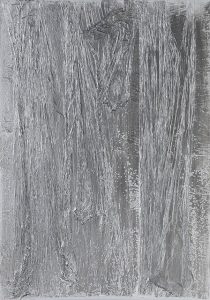 Buxton Contemporary Collection artists Louise Weaver and Stephan Bram are included in A shining light, an exhibition of new works acquired by Geelong Gallery over the past year. The exhibition takes its title from a 1986 song The shining path by British group Shriekback, and the song's opening lines resonate in this uncertain times: 'We had lived a blessed time but we knew nothing'.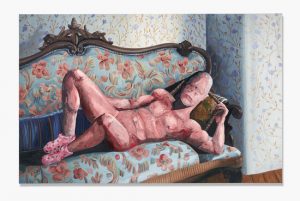 An exhibition of new paintings by Buxton Contemporary Collection artist David Griggs is currently on view at Station Gallery, Melbourne and will be open to public until 20th of February 2021 with the closing event to be confirmed. Griggs' new phantasmagoric portraits draw on the pop cultural archive of horror and surrealist collage techniques.