The National 2019: New Australian Art, Sydney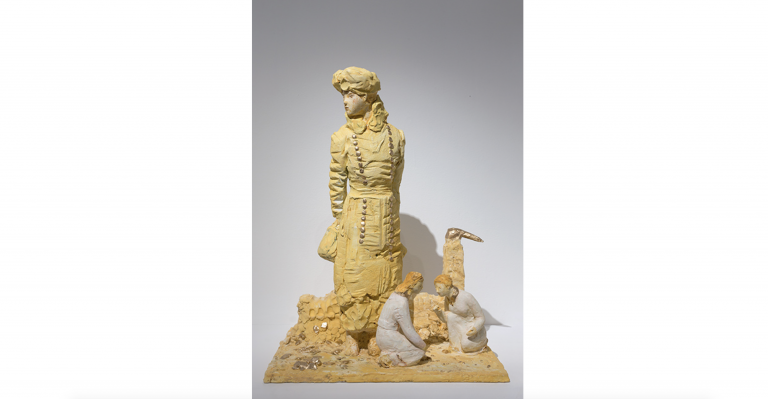 Opening in Sydney on March 29, The National 2019: New Australian Art presents contemporary Australian art across three major venues: the Art Gallery of New South Wales, Carriageworks and the Museum of Contemporary Art. The second instalment of this biennial exhibition features Buxton Contemporary Collection artists Tony Garifalakis, Mira Gojak, Linda Marrinon and Sandra Selig along with artists from Buxton's current exhibition National Anthem: Abdul Abdullah, Tony Albert and Eugenia Lim.
The exhibition is curated by Isobel Parker Philip (AGNSW), Daniel Mudie Cunningham (Carriageworks), and Clothilde Bullen and Anna Davis (MCA).
For more information visit: https://www.the-national.com.au
_
Image: Linda Marrinon, Woman and children, Albert, France, 1916, 2018. Plaster, distemper, watercolour, gouache, 65 × 49 × 41 cm. Image courtesy of the artist and Roslyn Oxley9 Gallery, Sydney.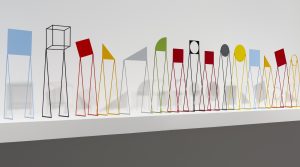 In review of Bauhaus Now! in Mass Memo, Celine Saoud writes: "Curated by Ann Stephen, Bauhaus Now! explores the movement's impact on the fine arts by displaying a wide range of installation, video, painting and sculpture that depict a modernised,...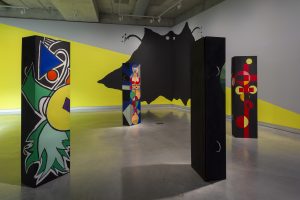 In review of Bauhaus Now! in The Age, Ray Edgar writes: "Messy, hallucinogenic and phantasmagorical are not words we associate with the Bauhaus. However in a new exhibition to mark the movement's centenary there are none of the sleek functional industrial design...