Stephen Bush: Mule Skin, until 6 October, Sutton Gallery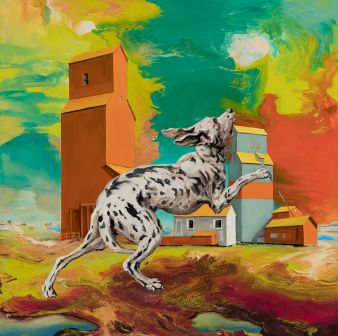 It's the final week to see the solo exhibition Mule Skin at Sutton Gallery by Buxton Contemporary Collection artist Stephen Bush.
Throughout his decades-long career, Stephen Bush has explored the possibilities and limitations of figurative painting. Known for his depictions of costumed participants and icons of visual culture set within idealised landscapes, Bush utilises the canvas to advance ideas about the dualities that describe the crises of contemporary existence.
Mule Skin runs until the 6th of October. For more information head to Sutton Gallery.
Image: Stephen Bush, Chester Baker, 2018. Oil and enamel on linen. Image courtesy of Sutton Gallery.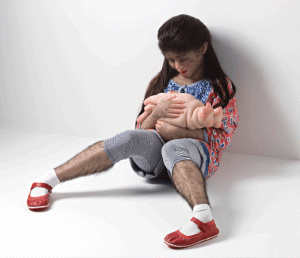 Renowned Buxton Contemporary Collection artist Patricia Piccinini presents a solo exhibition, PATRICIA PICCININI – A WORLD OF LOVE at ARKEN Museum of Modern Art in Denmark. ARKEN has closely collaborated with Piccinini to create a vast, carefully orchestrated...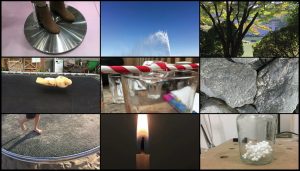 A new exhibition, CATARACT, by Buxton Contemporary Collection artist Daniel von Sturmer opens at Anna Schwartz Gallery in Melbourne on the 2nd of February. – Image: Daniel von Sturmer, CATARACT, 2019, 81 screen video installation, dimensions...