REVIEW – Bauhaus Now!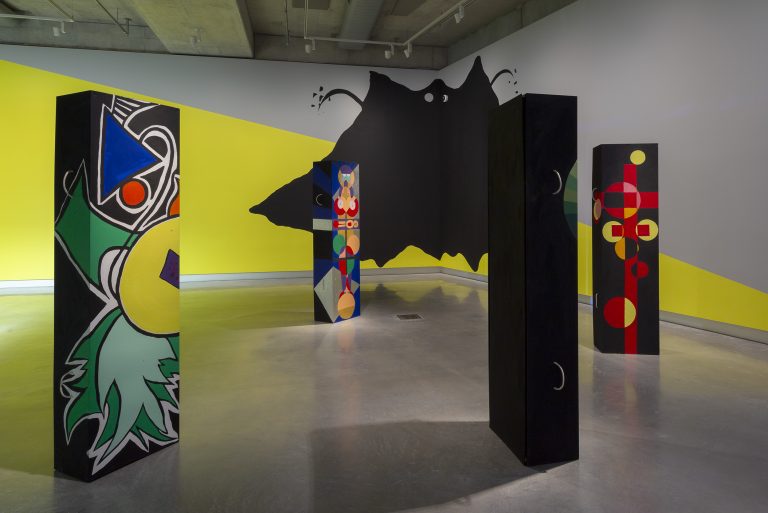 In review of Bauhaus Now! in The Age, Ray Edgar writes:
"Messy, hallucinogenic and phantasmagorical are not words we associate with the Bauhaus. However in a new exhibition to mark the movement's centenary there are none of the sleek functional industrial design products synonymous with the Bauhaus' ongoing legacy; nor images of gleaming glass and steel towers that encapsulate its 20th century modernity. Instead the works on display at Buxton Contemporary's main gallery are a provocative interpretation of the famous art and design school's ideas and teachings."
Read the full exhibition review here

Image: Installation view, Mondspiel (Moon play) 2019 (detail), Mikala Dwyer and Justene Williams, Buxton Contemporary, the University of Melbourne, 26 July – 27 October 2019, mixed-media installation, Courtesy of the artist, Anna Schwartz Gallery, Melbourne; Roslyn Oxley9 Gallery, Sydney; Sarah Cottier Gallery, Sydney, © the artists, photography Christian Capurro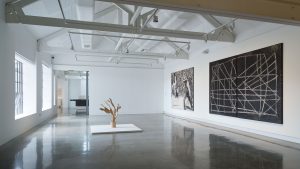 We are excited to announce that Buxton Contemporary has been shortlisted for the public space IDEA Interior Design Excellence Award 2019! Stay tuned… For more information visit: Main Home ...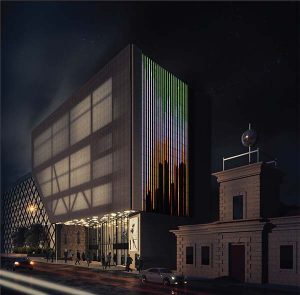 Buxton Contemporary Collection artist, Daniel von Sturmer, has won the commission to produce a landmark public art piece for the newly developed Geelong Performing Arts Centre's Ryrie Street building. Selected form an open call, Von Sturmer's large-scale digital work...