REVIEW – Bauhaus Now!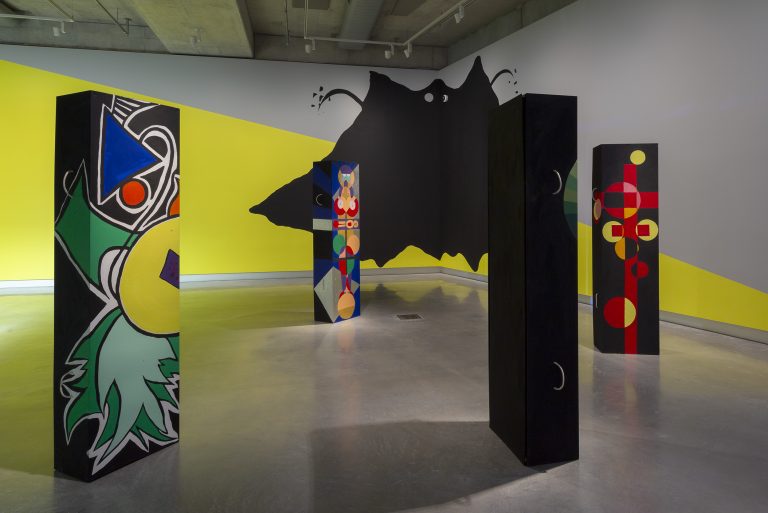 In review of Bauhaus Now! in The Age, Ray Edgar writes:
"Messy, hallucinogenic and phantasmagorical are not words we associate with the Bauhaus. However in a new exhibition to mark the movement's centenary there are none of the sleek functional industrial design products synonymous with the Bauhaus' ongoing legacy; nor images of gleaming glass and steel towers that encapsulate its 20th century modernity. Instead the works on display at Buxton Contemporary's main gallery are a provocative interpretation of the famous art and design school's ideas and teachings."
Read the full exhibition review here

Image: Installation view, Mondspiel (Moon play) 2019 (detail), Mikala Dwyer and Justene Williams, Buxton Contemporary, the University of Melbourne, 26 July – 27 October 2019, mixed-media installation, Courtesy of the artist, Anna Schwartz Gallery, Melbourne; Roslyn Oxley9 Gallery, Sydney; Sarah Cottier Gallery, Sydney, © the artists, photography Christian Capurro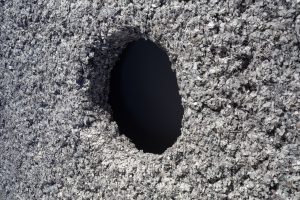 Buxton Contemporary collection artist Nicholas Mangan is included in the curated exhibition Trust and Confusion held at Tai Kwun Contemporary, Hong Kong. Trust & Confusion is about the conversation of certainty and chance; the transformative power of bodies,...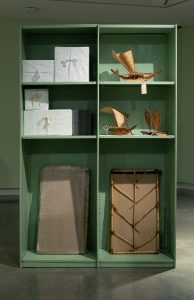 Taloi Havini presents The Soul Expanding Ocean #1, a new ambitious work commissioned for Ocean Space in Venice, Italy, as a part of a two-year curatorial cycle entitled The Soul Expanding Ocean and curated by Chus Martínez. In November and December 2020, Havini was a...