REVIEW – Bauhaus Now!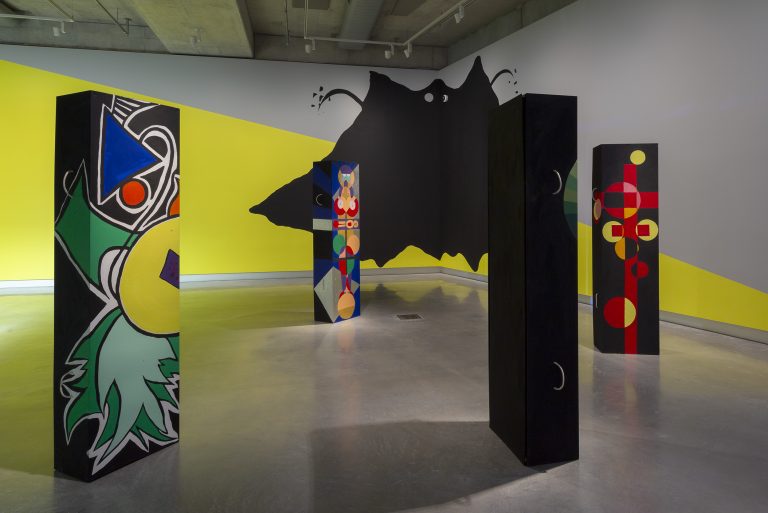 In review of Bauhaus Now! in The Age, Ray Edgar writes:
"Messy, hallucinogenic and phantasmagorical are not words we associate with the Bauhaus. However in a new exhibition to mark the movement's centenary there are none of the sleek functional industrial design products synonymous with the Bauhaus' ongoing legacy; nor images of gleaming glass and steel towers that encapsulate its 20th century modernity. Instead the works on display at Buxton Contemporary's main gallery are a provocative interpretation of the famous art and design school's ideas and teachings."
Read the full exhibition review here

Image: Installation view, Mondspiel (Moon play) 2019 (detail), Mikala Dwyer and Justene Williams, Buxton Contemporary, the University of Melbourne, 26 July – 27 October 2019, mixed-media installation, Courtesy of the artist, Anna Schwartz Gallery, Melbourne; Roslyn Oxley9 Gallery, Sydney; Sarah Cottier Gallery, Sydney, © the artists, photography Christian Capurro

Melbourne's major new art museum draws upon the Michael Buxton Collection as a springboard for exhibitions, events, research, publishing and ideas.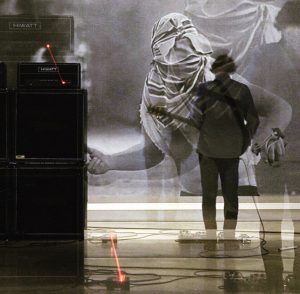 Concréte Noise, consisting of Buxton Contemporary collection artist Marco Fusinato as well as James Rushford and Female Wizard, will be performing at Melbourne's new live music venue Colour, Thursday 17th October. Fusinato regularly performs in the experimental...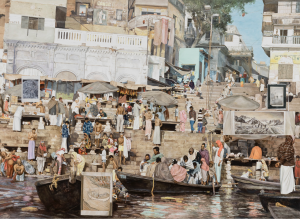 Buxton Collection artist collaboration, Lyndell Brown / Charles Green, have their exhibition The Far Country currently showing at Arc One, Melbourne. Lyndell Brown  and Charles Green's extensive practice has long been informed by the nature of memory and an...