Raquel Ormella, 'I hope you get this', ANU Drill Hall Gallery, Canberra, 20 April – 9 June 2019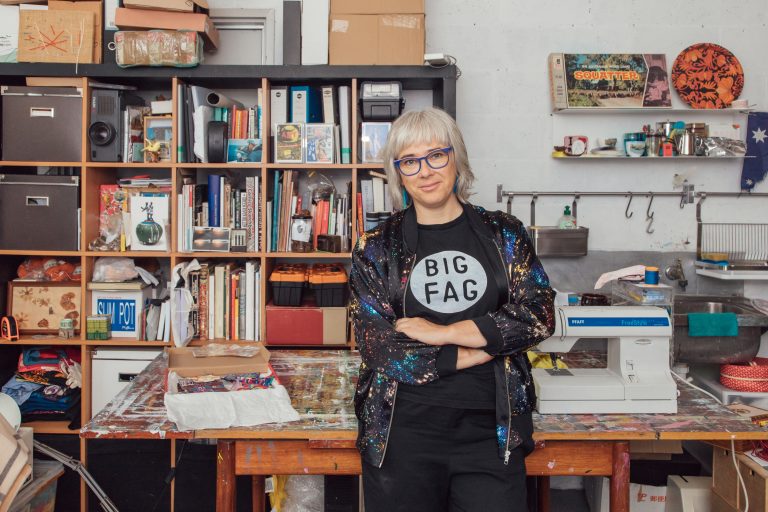 ANU Drill Hall Gallery in Canberra presents first survey exhibition of Buxton Contemporary Collection artist Raquel Ormella. Raquel Ormella: I hope you get this invites gallery visitors to reflect on issues of nationalism, political activism and environmental intervention and features works across a wide variety of media including video, painting, installation, drawing, textile and zine production.
The exhibition continues until 9 June 2019.
See the Australian National University website for more information.
_
Image: Raquel Ormella in her ANCA studio, Canberra April 2018 Photo: Andy Mullens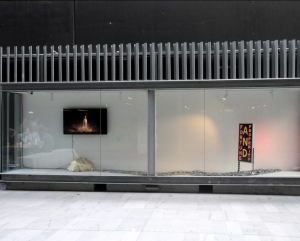 National Anthem curator Dr Kate Just, has curated a new exhibition Satellite Anthem at Assembly Point vitrines on Sturt Street. Satellite Anthem features artwork from 12 current VCA students. The exhibition is an extension of the themes and ideas in National Anthem,...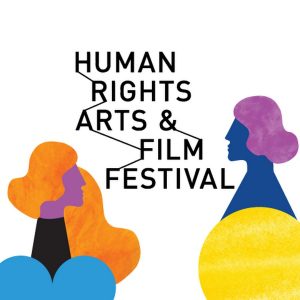 National Anthem, curated by Dr Kate Just is currently included in The Human Rights Film Festival (HRAFF). Celebrating the bold and the brave storytelling of artists, film-makers and musicians, HRAFF is a non-for-profit arts organisation that engages audiences with...