Raquel Ormella, 'I hope you get this', ANU Drill Hall Gallery, Canberra, 20 April – 9 June 2019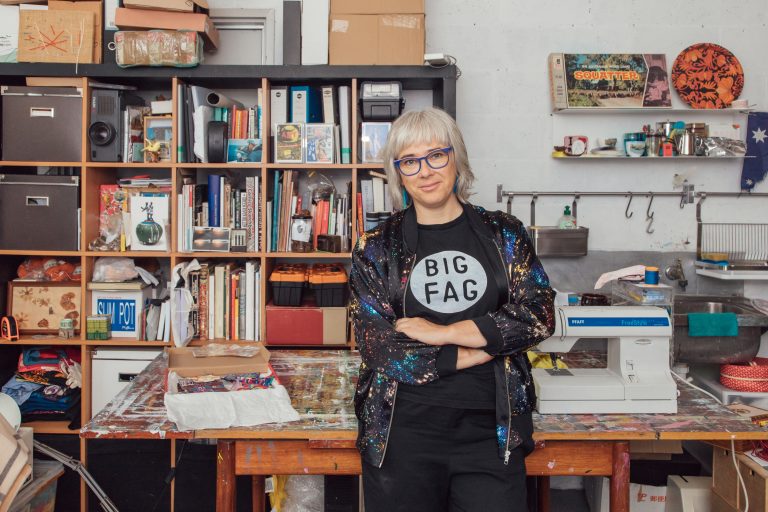 ANU Drill Hall Gallery in Canberra presents first survey exhibition of Buxton Contemporary Collection artist Raquel Ormella. Raquel Ormella: I hope you get this invites gallery visitors to reflect on issues of nationalism, political activism and environmental intervention and features works across a wide variety of media including video, painting, installation, drawing, textile and zine production.
The exhibition continues until 9 June 2019.
See the Australian National University website for more information.
_
Image: Raquel Ormella in her ANCA studio, Canberra April 2018 Photo: Andy Mullens
Destiny Deacon, a Buxton Contemporary Collection Artist, is one of Australia's boldest and most acclaimed contemporary artists. In the largest retrospective of her work to date, DESTINY marks the artist's first solo show in over 15 years. Featuring more than 100...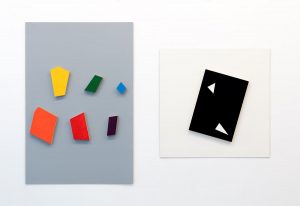 Buxton Contemporary Collection artist John Nixon will open a new exhibition GROUPS & PAIRS 2016-2020 at Anna Schwartz Gallery on the 21st of March running until the 24th of April 2020. More than 80 new works will be included in this upcoming exhibition, with...