Paul Yore: Current Exhibitions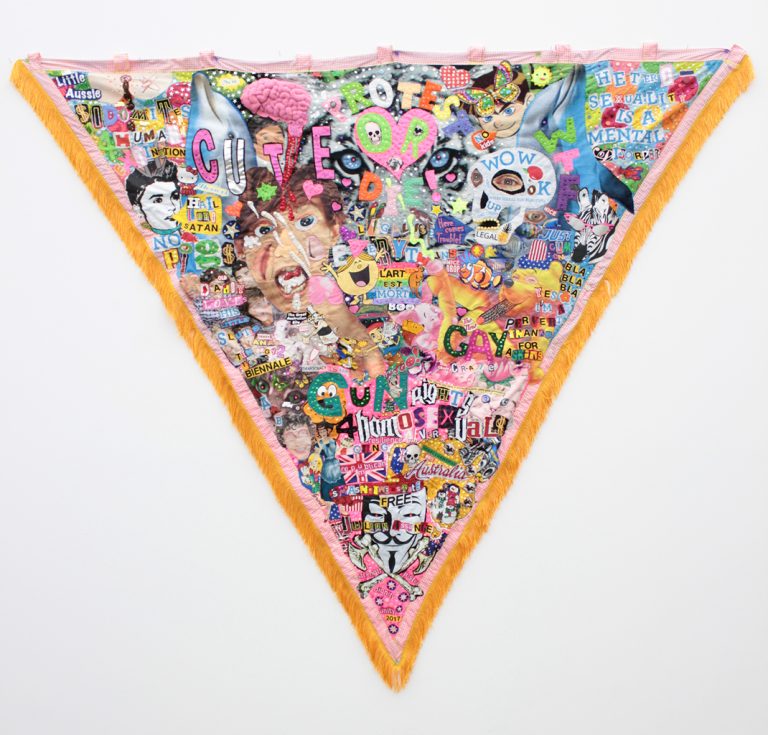 Buxton Contemporary Collection artist Paul Yore is exhibiting in the 6th Rijkswik Textile Biennial held in Rijkswik, Netherlands.
Just as in the Textile Biennial of 2017, the majority of these artists make work that comments on contemporary issues. Australian Paul Yore expresses through activism. His appliquéd placards protest and comment on issues of gender, abuse by the Church, consumerism and white superiority ideologies.
Rijkswik Textile Biennial 2019
18 June – 6 October 2019
Museum Rijswijk, Netherlands
For more information visit the Museum Rijswijk website.
—
You can also see Paul Yore's work at the 16th International Triennial of Tapestry held in Lodz, Poland. The watchword of the 16th edition, "Breaching Borders", refers to the issues of the modern world, which redefine the meaning of the identity of our civilisation, ethnic groups, social groups or each of us individually. Yore is one of 32 artists chosen to participate in the triennial.
16th International Triennial of Tapestry
5 October 2019 – 15 March, 2020
Lodz, Poland
Click here for more information.
—
Yore's work has also been shortlisted for MOSTYN Open 21 award and is included in the exhibition at MOSTYN gallery in Llandudno, Wales. Selected from over 750 submissions from across the globe, the 21st anniversary edition of this internationally significant exhibition presents over 30 artists working in disciplines including textiles, photography, painting, sculpture, installation and film and video.
MOSTYN Open 21
13 July – 27 October 2019
MOSTYN Gallery, Wales
For more information visit the MOSTYN website.
Image: Paul Yore, Protest or Die, mixed media, appliqué textile; found materials, wool, beads, sequins, buttons, 245 x 194cm, Image Courtesy of Hugo Michell Gallery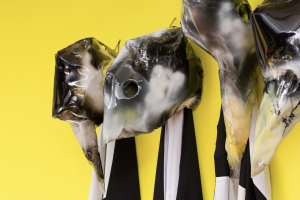 Tiarney Miekus recently interviewed Buxton Contemporary Collection artist Mikala Dwyer for Art Guide Australia. On the occasion of Dwyer's exhibition Bird at Roslyn Oxley9 in Sidney, Miekus writes: Vivid yet mysterious, Mikala Dwyer's installations connect a...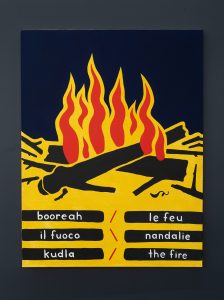 The works by Buxton Contemporary Collection artists Tracey Moffatt and Gordon Bennett are included in Octopus 21: On Fire curated by Tim Riley Walsh: Octopus 21: On Fire is an iteration of Riley Walsh's exhibition and publication project On Fire: Climate and Crisis...