Nicholas Mangan, On Celestial Bodies, Arter, Istanbul, 10 Sept 2020-25 July 2021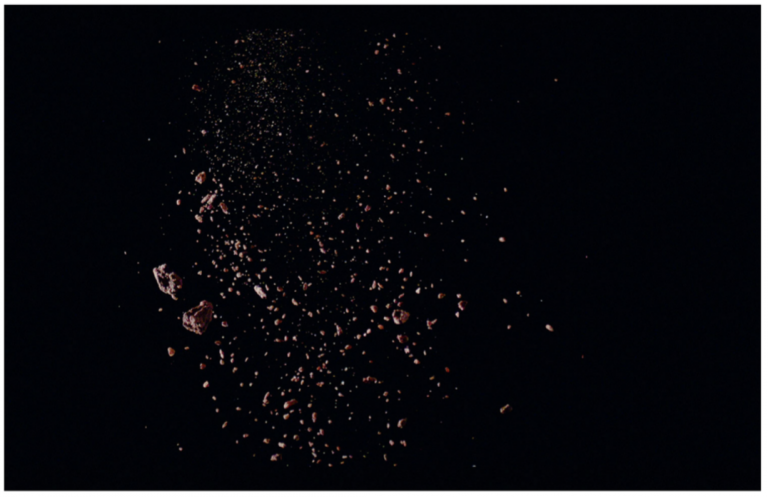 Buxton Contemporary collection artist Nicholas Mangan has been included in On Celestial Bodies at Arter, Istanbul. Mangan has been a part of the Light  Source commissions, 2020 – a new series of commissions for part of Buxton Contemporary's expanded digital artistic program.
Drawn from the Arter Collection, the group exhibition titled On Celestial Bodies deals with questions around the possibility of reconceiving and reconstructing a vital terrain for living together in our present day. Including works by twenty-eight artists, the exhibition invites visitors to contemplate together the ways that beings come together and disperse, the manners through which they build relations, and their ways of distancing and converging with each other.
Find more information here.
Image: Nicholas Mangan, A World Undone (still), 2012. High-definition colour uncompressed quicktime video, 12 min. Image © Nicholas Mangan. Courtesy of the artist, Sarah Scout and Labour.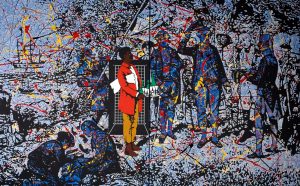 Unfinished Business: The Art of Gordon Bennett is the first large-scale exhibition of Buxton Contemporary Collection artist Gordon Bennett's work and features 200 artworks ranging from installation and sculptural assemblage to painting, drawing, video and ceramics.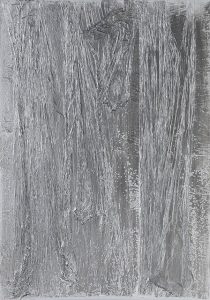 Buxton Contemporary Collection artists Louise Weaver and Stephan Bram are included in A shining light, an exhibition of new works acquired by Geelong Gallery over the past year. The exhibition takes its title from a 1986 song The shining path by British group Shriekback, and the song's opening lines resonate in this uncertain times: 'We had lived a blessed time but we knew nothing'.