Mike Parr, Underneath the Bitumen the Artist, Hobart, 14-17 June
During Dark Mofo festival Mike Parr will be interred in a steel container and buried beneath Macquarie Street in Hobart. The public will be able to witness the artist's 'disappearance' under the road at 9 pm on 14 of June, but following the entombment, the road will be returned to normal use for the following 72 hours.
Destiny Deacon, a Buxton Contemporary Collection Artist, is one of Australia's boldest and most acclaimed contemporary artists. In the largest retrospective of her work to date, DESTINY marks the artist's first solo show in over 15 years. Featuring more than 100...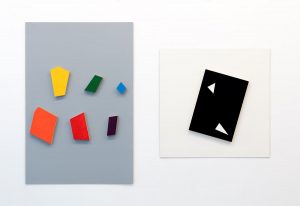 Buxton Contemporary Collection artist John Nixon will open a new exhibition GROUPS & PAIRS 2016-2020 at Anna Schwartz Gallery on the 21st of March running until the 24th of April 2020. More than 80 new works will be included in this upcoming exhibition, with...