Mike Parr, KINDNESS IS SO GANSTA, until 21 December, Anna Schwartz Gallery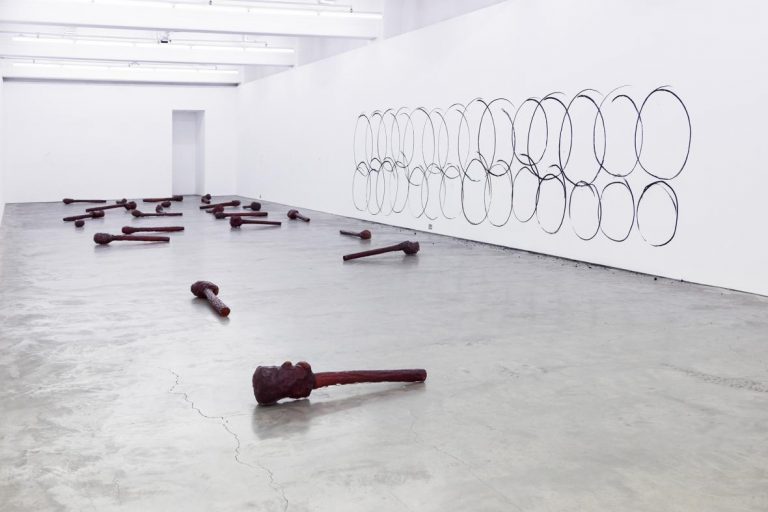 KINDNESS IS SO GANSTA is a solo exhibition of new work by Buxton Contemporary Collection artist Mike Parr.
Open until 21 December at Anna Schwartz Gallery, this exhibition marks a new development in Parr's long-standing 'Self Portrait Project': investigating the possibilities of glass as a sculptural medium. Parr's self portraits are produced blind, the artist's sight replaced by his other senses as he forms his visage from blocks of clay. Hefty and misshapen, the resulting glass sculptures are scattered through the gallery, complemented by a wall drawing – also performed blind.
For more information, visit Anna Schwartz Gallery website.
6 OCTOBER, 2018 – 21 DECEMBER, 2018
Image: Mike Parr, KINDNESS IS SO GANSTA, installation view. Courtesy of Anna Schwartz Gallery. Photograph by Jacqui Shelton.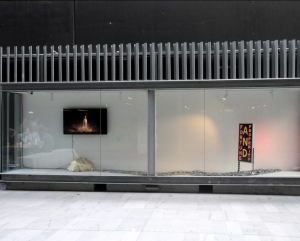 National Anthem curator Dr Kate Just, has curated a new exhibition Satellite Anthem at Assembly Point vitrines on Sturt Street. Satellite Anthem features artwork from 12 current VCA students. The exhibition is an extension of the themes and ideas in National Anthem,...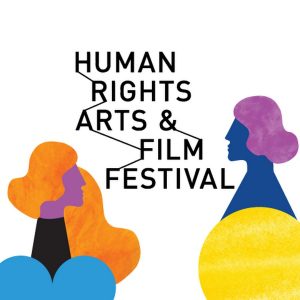 National Anthem, curated by Dr Kate Just is currently included in The Human Rights Film Festival (HRAFF). Celebrating the bold and the brave storytelling of artists, film-makers and musicians, HRAFF is a non-for-profit arts organisation that engages audiences with...