Mike Parr, KINDNESS IS SO GANSTA, until 21 December, Anna Schwartz Gallery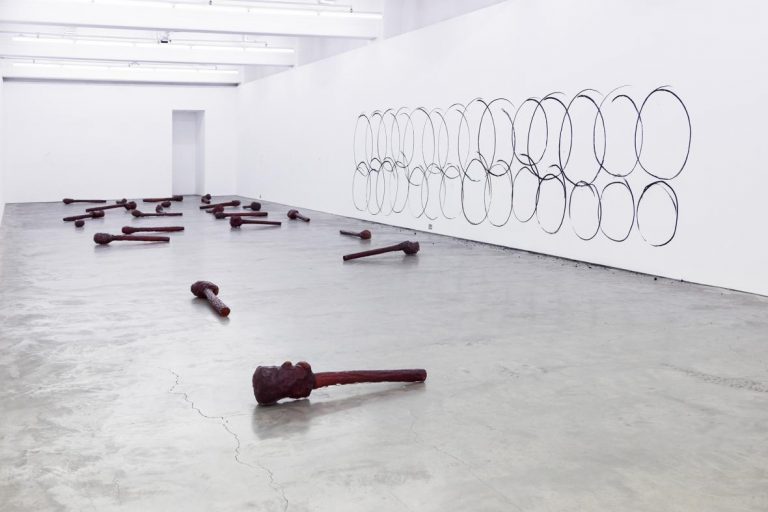 KINDNESS IS SO GANSTA is a solo exhibition of new work by Buxton Contemporary Collection artist Mike Parr.
Open until 21 December at Anna Schwartz Gallery, this exhibition marks a new development in Parr's long-standing 'Self Portrait Project': investigating the possibilities of glass as a sculptural medium. Parr's self portraits are produced blind, the artist's sight replaced by his other senses as he forms his visage from blocks of clay. Hefty and misshapen, the resulting glass sculptures are scattered through the gallery, complemented by a wall drawing - also performed blind.
For more information, visit Anna Schwartz Gallery website.
6 OCTOBER, 2018 – 21 DECEMBER, 2018
Image: Mike Parr, KINDNESS IS SO GANSTA, installation view. Courtesy of Anna Schwartz Gallery. Photograph by Jacqui Shelton.
Static No.12 (seek stillness in movement) is now on display at the Latrobe Regional Gallery. Part of the Time Slice series, Crook's ongoing project which he began in 1999, this single-channel video depicts a simple garden courtyard in Shanghai where an elderly man is...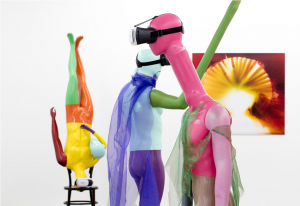 New works by Buxton Contemporary Collection artist Justene Williams are on view at Sarah Cottier Gallery in Sydney till 15th of December. For more information visit Sarah Cottier Gallery website. – Image: Justene Williams, Project Dead Empathy, 2018,...