Mike Parr, KINDNESS IS SO GANSTA, until 21 December, Anna Schwartz Gallery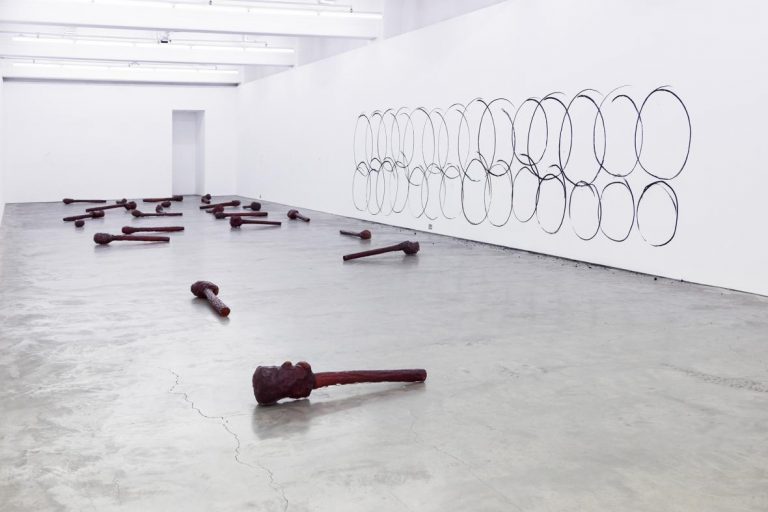 KINDNESS IS SO GANSTA is a solo exhibition of new work by Buxton Contemporary Collection artist Mike Parr.
Open until 21 December at Anna Schwartz Gallery, this exhibition marks a new development in Parr's long-standing 'Self Portrait Project': investigating the possibilities of glass as a sculptural medium. Parr's self portraits are produced blind, the artist's sight replaced by his other senses as he forms his visage from blocks of clay. Hefty and misshapen, the resulting glass sculptures are scattered through the gallery, complemented by a wall drawing – also performed blind.
For more information, visit Anna Schwartz Gallery website.
6 OCTOBER, 2018 – 21 DECEMBER, 2018
Image: Mike Parr, KINDNESS IS SO GANSTA, installation view. Courtesy of Anna Schwartz Gallery. Photograph by Jacqui Shelton.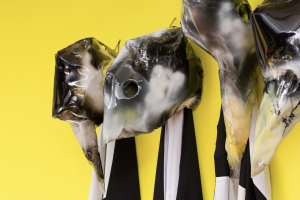 Tiarney Miekus recently interviewed Buxton Contemporary Collection artist Mikala Dwyer for Art Guide Australia. On the occasion of Dwyer's exhibition Bird at Roslyn Oxley9 in Sidney, Miekus writes: Vivid yet mysterious, Mikala Dwyer's installations connect a...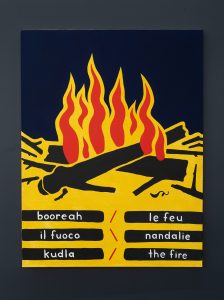 The works by Buxton Contemporary Collection artists Tracey Moffatt and Gordon Bennett are included in Octopus 21: On Fire curated by Tim Riley Walsh: Octopus 21: On Fire is an iteration of Riley Walsh's exhibition and publication project On Fire: Climate and Crisis...