Mikala Dwyer, Bill Henson & Paul Yore, Idle Worship, Lismore Regional Gallery, NSW, 17 August – 13 October 2019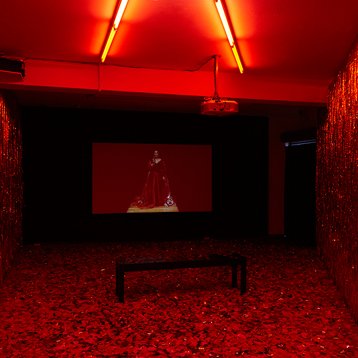 Buxton Contemporary Collection artists Mikala Dwyer, Bill Henson and Paul Yore are currently included in Idle Worship at the Lismore Regional Gallery. Idle Worship is curated by Natalie Bull & Zoë Robinson-Kennedy and explores contemporary notions of reverence, worship and idolisation. The exhibition focuses on personal manifestations and our need to look beyond the celestial and seek comfort in everyday deities and new-age idols.
Idle Worship runs until 13 October at Lismore Regional Gallery, NSW.
For more information, visit the Lismore Regional Gallery website.
Image: Jodie Whalen, Declaration Of Love 2016 (detail), HD video 16:9, duration 17 minutes 27 seconds, hand cut confetti, tinsel curtain. Installation image: Firstdraft, Sydney, photographer: Zan Wimberley
Destiny Deacon, a Buxton Contemporary Collection Artist, is one of Australia's boldest and most acclaimed contemporary artists. In the largest retrospective of her work to date, DESTINY marks the artist's first solo show in over 15 years. Featuring more than 100...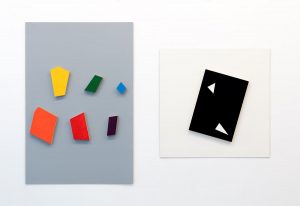 Buxton Contemporary Collection artist John Nixon will open a new exhibition GROUPS & PAIRS 2016-2020 at Anna Schwartz Gallery on the 21st of March running until the 24th of April 2020. More than 80 new works will be included in this upcoming exhibition, with...