Marco Fusinato, Lower Power, PICA, Perth, 10 February – 14 April 2019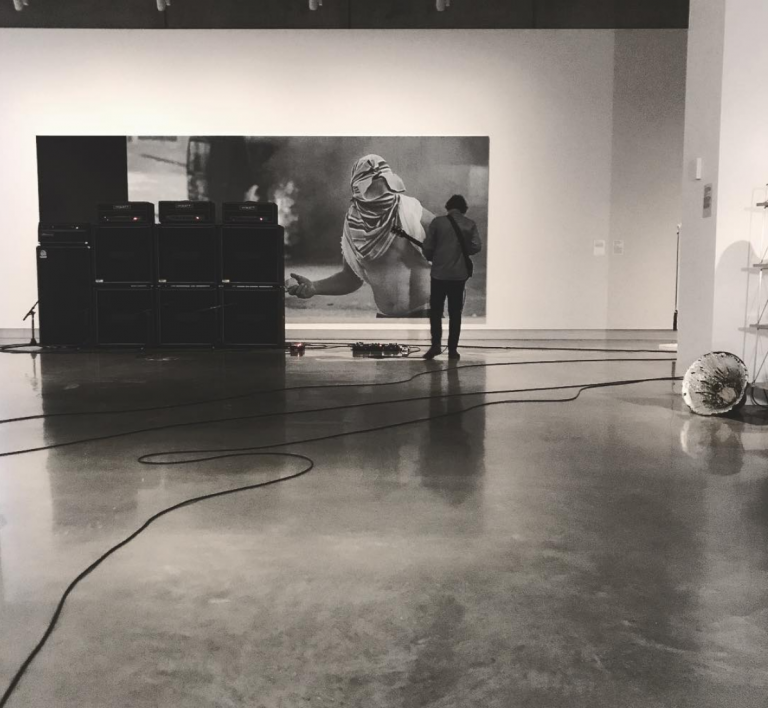 PICA and Perth Festival present Lower Power — a solo exhibition by Buxton Contemporary Collection artist Marco Fusinato. Curated by PICA Senior Curator Eugenio Viola, the show features new works from Infinitives series, based on a selection of images sourced by the artist from the international mass media over the last ten years in which a protagonist is brandishing a rock in the decisive moment of a riot.
During the opening weekend, Fusinato will also present Spectral Arrows, an improvised durational performance for guitar and mass amplification on Sunday 10 February 2019.
For more details on the exhibition and the performance: PICA website and Perth Festival program.
_
Image: Marco Fusinato performing Spectral Arrows at Buxton Contemporary on 9 June 2018.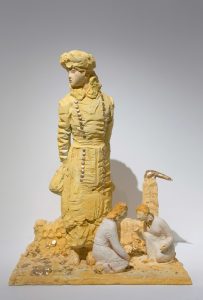 Buxton Contemporary Collection artists Tony Garifalakis, Mira Gojak, Linda Marrinon and Sandra Selig will participate in Sydney's large scale recurring exhibition The National 2019: New Australian Art. The National is a six year initiative with three editions...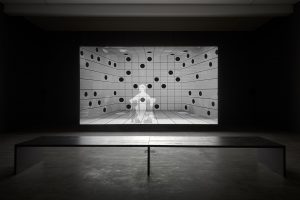 Buxton Contemporary Collection artist David Noonan's film A Dark and Quiet Place is currently showing at the Freemantle Arts Centre as part of the 2019 Perth Festival, the exhibition will be open until the 31st of March 2019. A Dark and Quiet Place has also been...