Lyndall Brown/Charles Green, 'The Far Country', Arc One 8 October – 9 November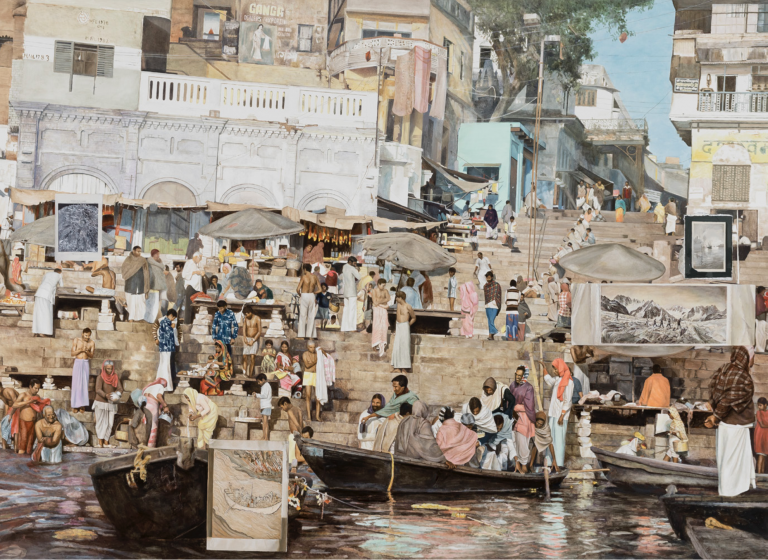 Buxton Collection artist collaboration, Lyndell Brown / Charles Green, have their exhibition The Far Country currently showing at Arc One, Melbourne. Lyndell Brown  and Charles Green's extensive practice has long been informed by the nature of memory and an investigation of how events intersect with the legacy of the past and with art history to inform our experience of identity, place and landscape. In their latest exhibition at ARC ONE, The Far Country, the artists speak to the contemporary condition of turbulence by mapping images across continents and centuries. This exhibition explores the ways in which memory attracts pathos and how single images derive from the virtual recollection of a panorama of events unfolding in time.
For more information visit the Arc One website
Image: The Crossing, 2019, oil on linen, 180 x 260 cm.
Destiny Deacon, a Buxton Contemporary Collection Artist, is one of Australia's boldest and most acclaimed contemporary artists. In the largest retrospective of her work to date, DESTINY marks the artist's first solo show in over 15 years. Featuring more than 100...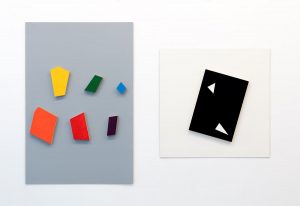 Buxton Contemporary Collection artist John Nixon will open a new exhibition GROUPS & PAIRS 2016-2020 at Anna Schwartz Gallery on the 21st of March running until the 24th of April 2020. More than 80 new works will be included in this upcoming exhibition, with...