Lyndall Brown/Charles Green, 'The Far Country', Arc One 8 October – 9 November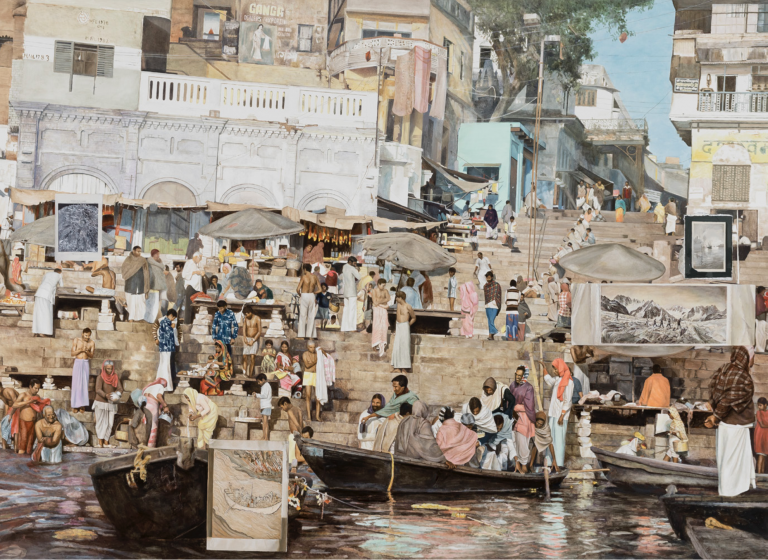 Buxton Collection artist collaboration, Lyndell Brown / Charles Green, have their exhibition The Far Country currently showing at Arc One, Melbourne. Lyndell Brown  and Charles Green's extensive practice has long been informed by the nature of memory and an investigation of how events intersect with the legacy of the past and with art history to inform our experience of identity, place and landscape. In their latest exhibition at ARC ONE, The Far Country, the artists speak to the contemporary condition of turbulence by mapping images across continents and centuries. This exhibition explores the ways in which memory attracts pathos and how single images derive from the virtual recollection of a panorama of events unfolding in time.
For more information visit the Arc One website
Image: The Crossing, 2019, oil on linen, 180 x 260 cm.

Melbourne's major new art museum draws upon the Michael Buxton Collection as a springboard for exhibitions, events, research, publishing and ideas.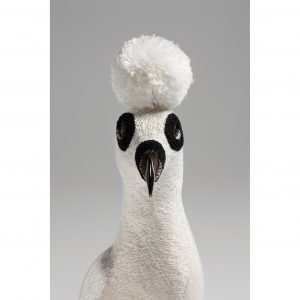 Buxton Contemporary Collection artist Louise Weaver's artwork Mont Blanc (Ol' Bitey) 2012, will be donated to the Art School for Fire Relief exhibition. 100% of the proceeds of the exhibition will be going to the Gippsland Emergency Relief Fund INC...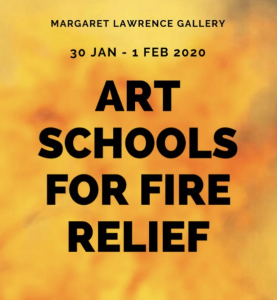 The Margaret Lawrence Gallery in collaboration with artists from Deakin University, Monash University, RMIT University and the Victorian College of the Arts, University of Melbourne invites you to a sale of donated artwork by some of Australia's leading artists....