Louise Weaver and Stephan Bram, 'A shining light', Geelong Gallery, 2020 – 21 February 2021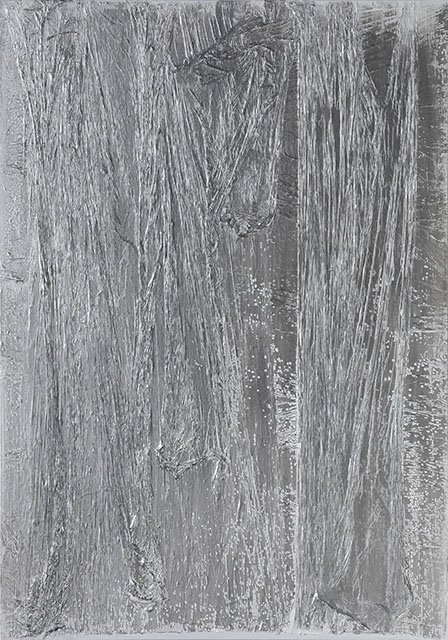 Buxton Contemporary Collection artists Louise Weaver and Stephan Bram are included in A shining light, an exhibition of new works acquired by Geelong Gallery over the past year. The exhibition takes its title from a 1986 song The shining path by the British group Shriekback, and the song's opening lines resonate in these uncertain times: 'We had lived a blessed time but we knew nothing'.
In times of social, political and environmental crisis, and the anxiety and doubt that those times might bring, artists play an essential role in shining a light on the inner spaces of our emotions and the external forces and situations that shape the world we live in, and that focus our eyes. The exhibition features intersecting responses to landscape, to country, to the environment, to human frailties, and to the very acts of making and seeing.
A shining light will be open to public until Sunday 21 February 2021. For more information visit the Geelong Gallery website.
_
Image: Louise Weaver Silvering (Moon dust), 2019. Synthetic polymer emulsion and glitter on linen. Courtesy of the artist and Darren Knight Gallery, Sydney. Photographed by Andrew Curtis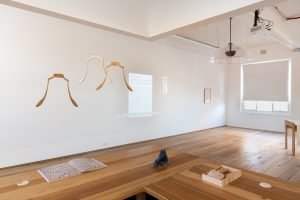 Westspace presents Fayen d'Evie's exhibition We get in touch with things at the point they break down // Even in the absence of spectators and audiences, dust circulates… Working as both artist and curator, d'Evie advocates for radical accessibility within...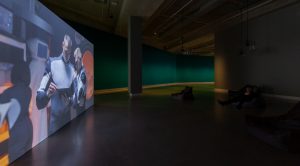 New Futures TM is the third in a series of short films by Laresa Kosloff with the use of commercial stock footage to explore the sociopolitical conditions of late capitalism. This new film tells the story of a biohacking company that can medically upgrade...