Linda Marrinon, 'On Vulnerability and Doubt' at Australian Centre for Contemporary Art, Melbourne, 29 June – 1 September 2019
A selection of works by Buxton Contemporary Collection artist Linda Marrinon is included in exhibition called On Vulnerability and Doubt held at Australian Centre for Contemporary Art, Melbourne. Curated by ACCA's Artistic Director Max Delany, the exhibition brings together artists whose works variously engage with questions of vulnerability and doubt, intimacy and desire, shame, love and awkwardness, through mediums including painting, printmaking, sculpture, performative photography and video and features Australian and international artists Andrea Büttner, Cherine Fahd, Brent Harris, Tala Madani, Linda Marrinon, Archie Moore, Charlie Sofo and Ambera Wellmann.
On Vulnerability and Doubt continues till September 1 2019; for further information visit ACCA's website.
–
Image: Linda Marrinon, The four cruelties 1982, installation view, Australian Centre for Contemporary Art, Melbourne 2019. Photograph: Andrew Curtis.

Melbourne's major new art museum draws upon the Michael Buxton Collection as a springboard for exhibitions, events, research, publishing and ideas.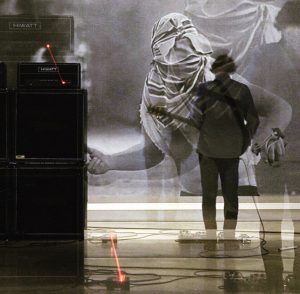 Concréte Noise, consisting of Buxton Contemporary collection artist Marco Fusinato as well as James Rushford and Female Wizard, will be performing at Melbourne's new live music venue Colour, Thursday 17th October. Fusinato regularly performs in the experimental...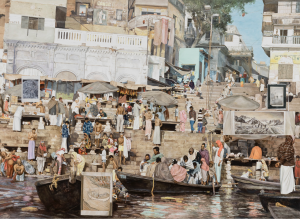 Buxton Collection artist collaboration, Lyndell Brown / Charles Green, have their exhibition The Far Country currently showing at Arc One, Melbourne. Lyndell Brown  and Charles Green's extensive practice has long been informed by the nature of memory and an...