Destiny Deacon, DESTINY, NGV Australia, 23 November – 14 February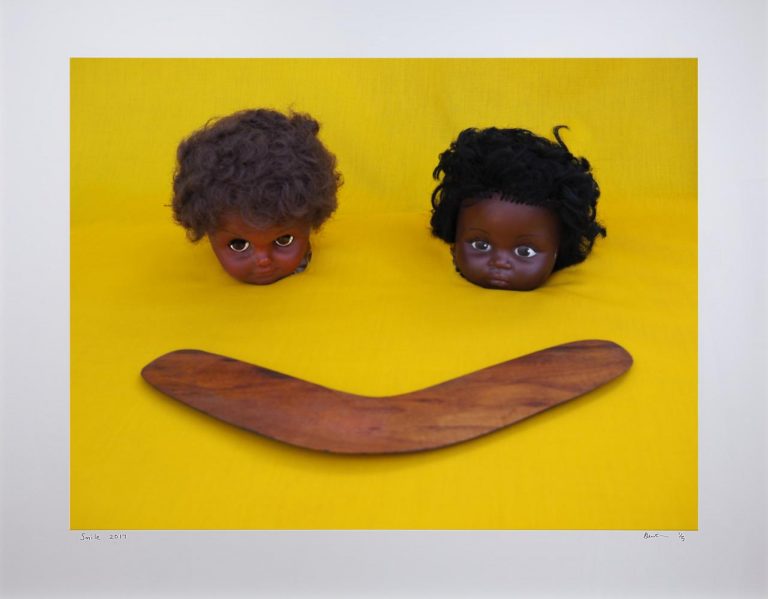 Destiny Deacon, a Buxton Contemporary Collection Artist, is one of Australia's boldest and most acclaimed contemporary artists. The largest retrospective of her work to date, DESTINY marks the artist's first solo show in over 15 years. Featuring more than 100 multi-disciplinary works made over a 30-year period, the exhibition includes the premiere of newly-commissioned works.
A descendant of the Kuku and Erub/Mer people from Far North Queensland and Torres Strait, Deacon is internationally known for a body of work depicting her darkly comic, idiosyncratic worldview. Melbourne-based, Deacon works across photography, video, sculpture and installation to explore dichotomies such as childhood and adulthood, comedy and tragedy, and theft and reclamation. For more information visit NGV website.
Free, ticketed entry. New dates: 23 November 2020 – 14 February 2021.
_
Image: Destiny Deacon, Smile 2017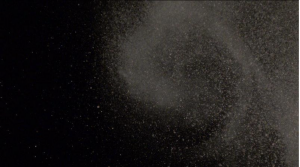 Nicholas Mangan's film, A World Undone (2012), has been co-acquired by Tate and the Museum of Contemporary Art Australia (MCA). As part of the International Joint Acquisition Program for contemporary Australian art, The MCA and Tate have announced the...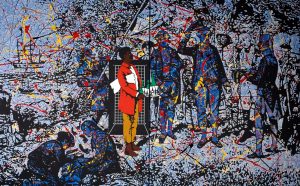 Unfinished Business: The Art of Gordon Bennett is the first large-scale exhibition of Buxton Contemporary Collection artist Gordon Bennett's work and features 200 artworks ranging from installation and sculptural assemblage to painting, drawing, video and ceramics.