David Noonan 'Stagecraft' at Art Gallery of Ballarat — open until 31 January 2021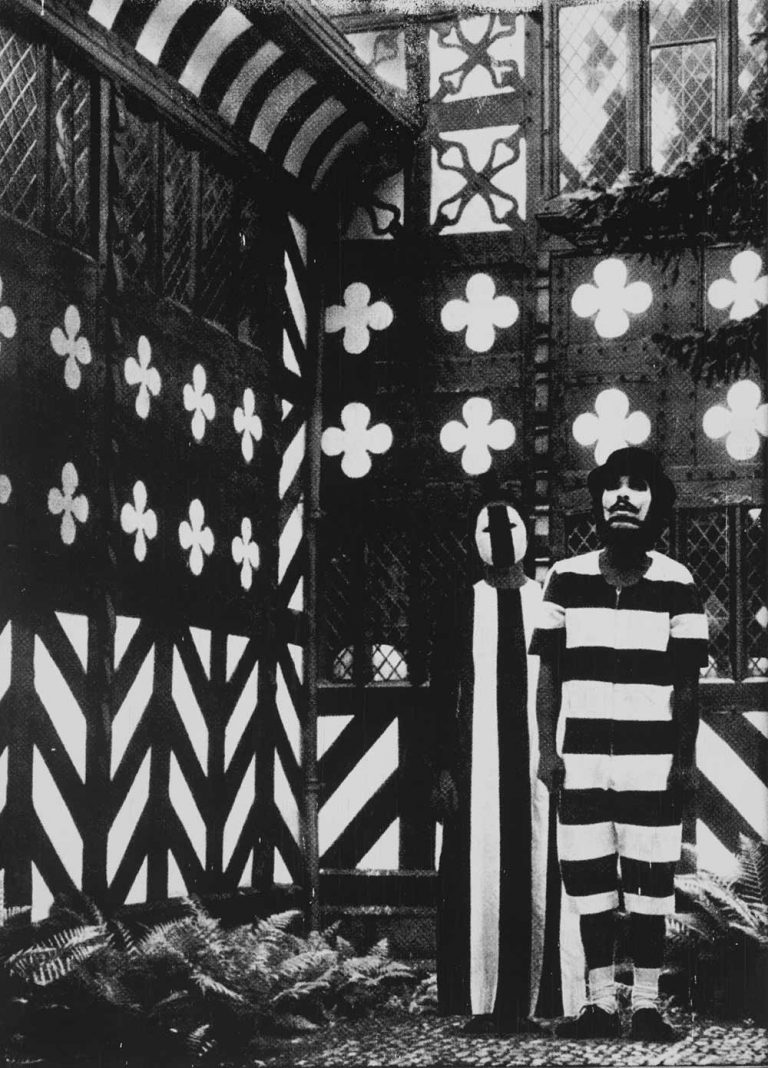 There is still time to see the exhibition by Buxton Contemporary Collection artist David Noonan at Art Gallery of Ballarat — now extended until 31st of January 2021. 
Stagecraft brings together silkscreen collages on fabric, tapestries and film created by the artist between 2015 and 2020. Noonan repurposes found photographic images from disparate sources including magazines relating to avant-garde theatre, film, design, architecture, dance and music to create new compositions that are ambiguous and are often focused on a solitary haunting figure.
Curat­ed by Julie McLaren, the exhibition is accompanied by a limited edition catalogue which includes a print signed and dated by Noonan.
To view a video introduction by the exhibition curator, book your tickets, or order a copy of the publication visit Art Gallery of Ballarat website.
_
Image: David Noonan, Tudor Style, 2003. Silkscreen on wood, 69.8 x 50.6 cm. Gift of the artist, collection of the art gallery of Ballarat.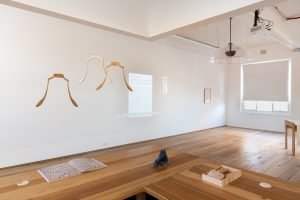 Westspace presents Fayen d'Evie's exhibition We get in touch with things at the point they break down // Even in the absence of spectators and audiences, dust circulates… Working as both artist and curator, d'Evie advocates for radical accessibility within...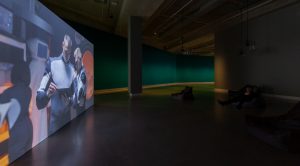 New Futures TM is the third in a series of short films by Laresa Kosloff with the use of commercial stock footage to explore the sociopolitical conditions of late capitalism. This new film tells the story of a biohacking company that can medically upgrade...