David Griggs, 'The Ashtray Reader', Station Gallery, Melbourne, 23 January – 20 February 2021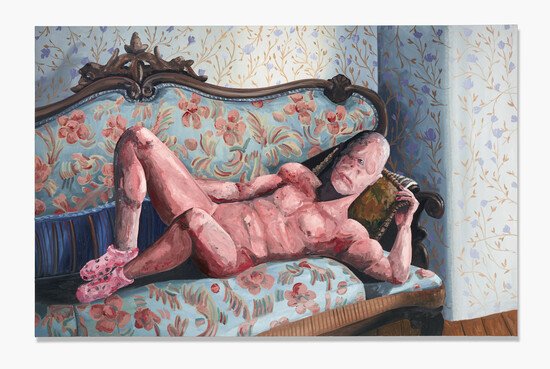 An exhibition of new paintings by Buxton Contemporary Collection artist David Griggs is currently on view at Station Gallery, Melbourne and will be open to the public until 20th of February 2021 with the closing event to be confirmed. Griggs' new phantasmagoric portraits draw on the pop-cultural archive of horror and surrealist collage techniques.
For more information and to view the works online visit the gallery website.
_
Image: David Griggs Untitled, 2020. Oil on canvas, 180 x 280 cm.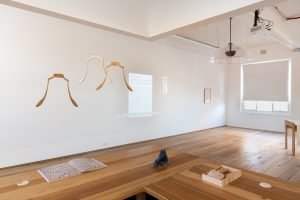 Westspace presents Fayen d'Evie's exhibition We get in touch with things at the point they break down // Even in the absence of spectators and audiences, dust circulates… Working as both artist and curator, d'Evie advocates for radical accessibility within...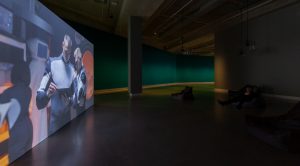 New Futures TM is the third in a series of short films by Laresa Kosloff with the use of commercial stock footage to explore the sociopolitical conditions of late capitalism. This new film tells the story of a biohacking company that can medically upgrade...