Daniel Crooks, Static No. 12, 10 November 2018 – 20 January 2019
Static No.12 (seek stillness in movement), by Buxton Contemporary Collection artist Daniel Crooks, is now on display at the Latrobe Regional Gallery.
Part of the Time Slice series, Crook's ongoing project which he began in 1999, this single-channel video depicts a simple garden courtyard in Shanghai where an elderly man is performing a Tai Chi routine. Stillness in movement (as in the title of this work) is part of the ethos of this centuries old public and private practice of Tai-Chi. The artist presents slow motion footage which gracefully captures the fluidity of movement, creating a meditative and hypnotic atmosphere for the viewer. However, this quiet meditation is suddenly altered when the movement sensuously shifts, causing the performer to unexpectedly distort and multiply, as though being viewed across multiple dimensions simultaneously.
For more information on the exhibition visit Latrobe Regional Gallery's website.
Image: Daniel Crooks, Static No.12 (seek stillness in movement) (video still), 2010, 5:23 min, 16:9, 1080p24, Stereo. Courtesy of the artist and Anna Schwartz Gallery, Melbourne and Starkwhite, Auckland.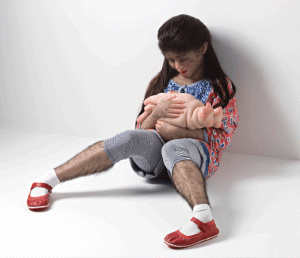 Renowned Buxton Contemporary Collection artist Patricia Piccinini presents a solo exhibition, PATRICIA PICCININI – A WORLD OF LOVE at ARKEN Museum of Modern Art in Denmark. ARKEN has closely collaborated with Piccinini to create a vast, carefully orchestrated...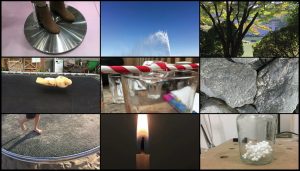 A new exhibition, CATARACT, by Buxton Contemporary Collection artist Daniel von Sturmer opens at Anna Schwartz Gallery in Melbourne on the 2nd of February. – Image: Daniel von Sturmer, CATARACT, 2019, 81 screen video installation, dimensions...