Daniel Crooks, Static No. 12, 10 November 2018 – 20 January 2019
Static No.12 (seek stillness in movement), by Buxton Contemporary Collection artist Daniel Crooks, is now on display at the Latrobe Regional Gallery.
Part of the Time Slice series, Crook's ongoing project which he began in 1999, this single-channel video depicts a simple garden courtyard in Shanghai where an elderly man is performing a Tai Chi routine. Stillness in movement (as in the title of this work) is part of the ethos of this centuries old public and private practice of Tai-Chi. The artist presents slow motion footage which gracefully captures the fluidity of movement, creating a meditative and hypnotic atmosphere for the viewer. However, this quiet meditation is suddenly altered when the movement sensuously shifts, causing the performer to unexpectedly distort and multiply, as though being viewed across multiple dimensions simultaneously.
For more information on the exhibition visit Latrobe Regional Gallery's website.
Image: Daniel Crooks, Static No.12 (seek stillness in movement) (video still), 2010, 5:23 min, 16:9, 1080p24, Stereo. Courtesy of the artist and Anna Schwartz Gallery, Melbourne and Starkwhite, Auckland.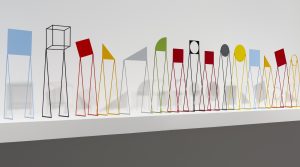 In review of Bauhaus Now! in Mass Memo, Celine Saoud writes: "Curated by Ann Stephen, Bauhaus Now! explores the movement's impact on the fine arts by displaying a wide range of installation, video, painting and sculpture that depict a modernised,...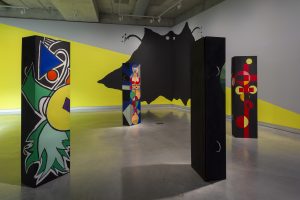 In review of Bauhaus Now! in The Age, Ray Edgar writes: "Messy, hallucinogenic and phantasmagorical are not words we associate with the Bauhaus. However in a new exhibition to mark the movement's centenary there are none of the sleek functional industrial design...