Drawing Folio 3: Abstraction, Blockprojects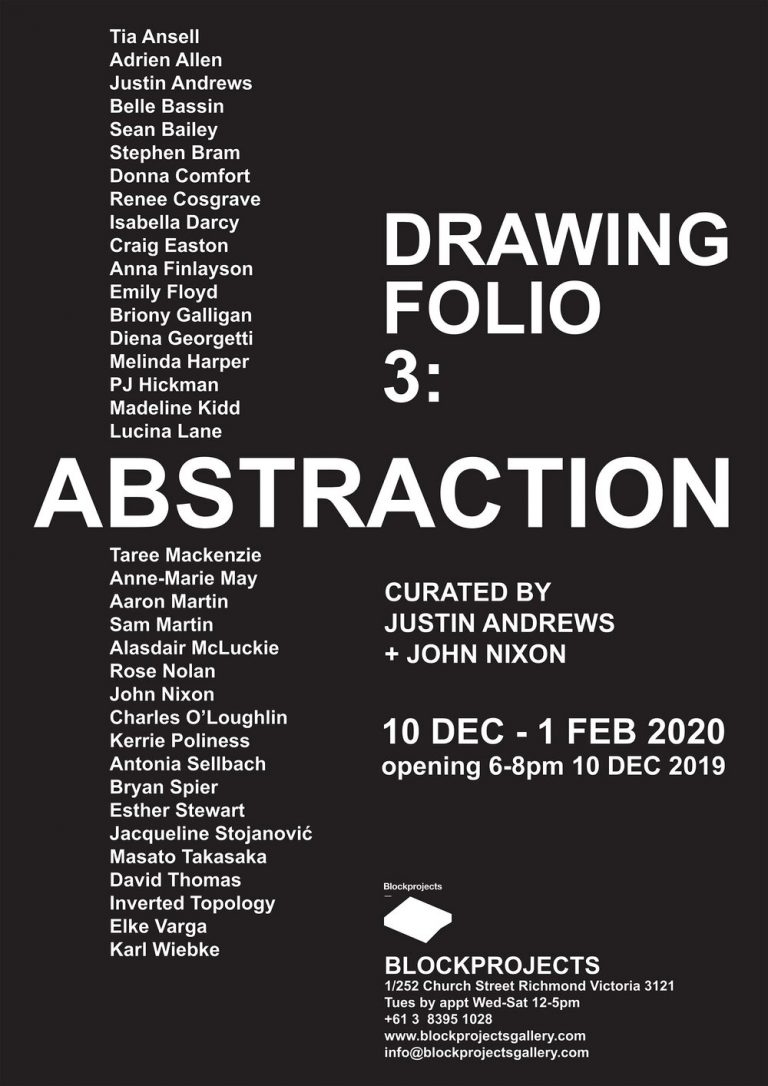 Buxton Contemporary Collection artist John Nixon and Justin Andrews have curated Drawing Folio 3: Abstraction at Blockprojects. Drawings are traditionally held as works of experimentation and preliminary study. Drawing Folio 3: Abstraction positions drawing as a legitimate and resolved art form in its own right containing material possibilities that are specific to its own medium. In its third iteration, this exhibition includes works from 36 artists including Buxton Collection artists Stephen Bram, Emily Floyd, Diena Georgetti, Rose Nolan and John Nixon. Exhibition will be open from December 10 until February 1, 2020.
More information at Blockprojects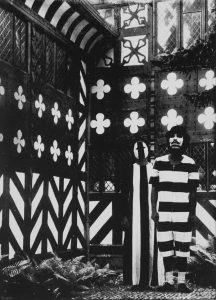 There is still time to see the exhibition by Buxton Contemporary Collection artist David Noonan at Art Gallery of Ballarat — now extended until 31st of January 2021.  Stagecraft brings together silkscreen collages on fabric, tapestries and film created by the...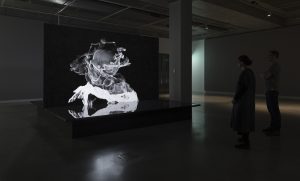 Buxton Contemporary's current exhibition, The Otolith Group: Xenogenesis, has been featured in a round-up of 'the best of gallery offerings'. Tiarney Miekus writes in The Age article, The most captivating video, Sovereign Sisters, 2014, appears as a...