Brook Andrew & Destiny Deacon, 'From Bark to Neon', NGV Australia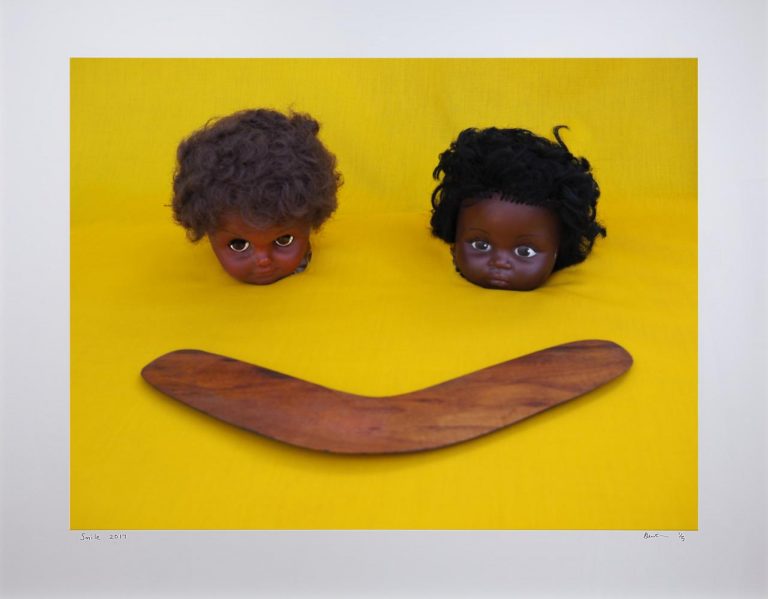 Buxton Contemporary Collection artists Brook Andrew and Destiny Deacon are featured in current exhibition From Bark to Neon at the National Gallery of Victoria. The exhibition celebrates Indigenous art in Australia and includes important works by Indigenous artists from the NGV Collection and will be on view until July 14 at NGV Australia, Federation Square.
For more information visit: https://www.ngv.vic.gov.au/exhibition/from-bark-to-neon/
_
Image: Destiny Deacon, Smile 2017, light jet print, 102 x 127 cm. Image courtesy of the artist and Roslyn Oxley9 Gallery, Sydney.

Melbourne's major new art museum draws upon the Michael Buxton Collection as a springboard for exhibitions, events, research, publishing and ideas.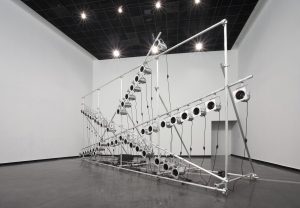 Marco Fusinato has been selected as the artist to represent Australia at the 59th International Art Exhibition of la Biennale di Venezia. The Buxton Contemporary artist will be presented with curation by Alexie Glass-Kantor. Fusinato's exhibition will be presented at...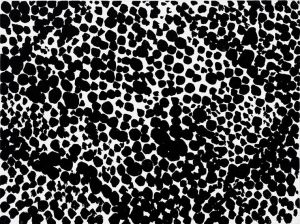 Buxton Contemporary Collection artist Stephen Bram will open a new exhibition at Geelong Gallery on November 23. Stephen Bram began exhibiting his work in the mid-1980s and has achieved a reputation as one of Australia's most accomplished contemporary artists. He is...