Between Appearances: The Art of Louise Weaver – REVIEW: The Age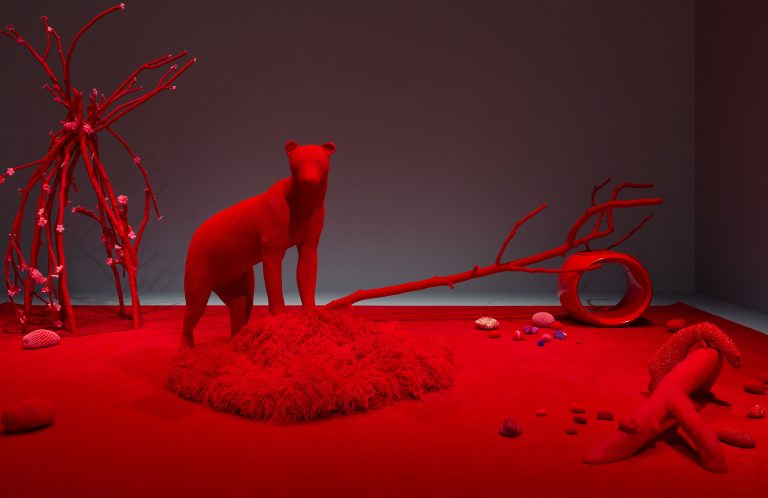 In a recent review of Buxton Contemporary's current exhibition, Between Appearances: The Art of Louise Weaver, Kerrie O'Brien writes:
"A vibrant red, life-sized polar bear stands on an island, a pretty teepee made from branches behind it. The bear's legs and stance seem vaguely human and it gazes ahead as though waiting for something. Created by Melbourne-based artist Louise Weaver, this quirky, dystopian artwork reflects something of her alternate take on the universe.
It's the largest of a dozen such sculptures in a retrospective exhibition at Buxton Contemporary called Between Appearances: the Art of Louise Weaver. Curated by Melissa Keys, the show includes works from the past 30 years, as well as new artworks, many created in the past six months, thanks to a grant from the Australia Council."
Read the full exhibition review here
image: Installation view, Between appearances: the art of Louise Weaver, Buxton Contemporary, the University of Melbourne 2019, with Louise Weaver, Taking a Chance on Love, 2003, The University of Melbourne Art Collection, Michael Buxton Collection, Donated through the Australian Government's Cultural Gifts Program by Michael and Janet Buxton 2018, photography Christian Capurro
Destiny Deacon, a Buxton Contemporary Collection Artist, is one of Australia's boldest and most acclaimed contemporary artists. In the largest retrospective of her work to date, DESTINY marks the artist's first solo show in over 15 years. Featuring more than 100...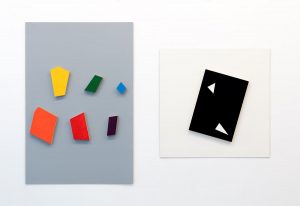 Buxton Contemporary Collection artist John Nixon will open a new exhibition GROUPS & PAIRS 2016-2020 at Anna Schwartz Gallery on the 21st of March running until the 24th of April 2020. More than 80 new works will be included in this upcoming exhibition, with...