Art Guide: 'This Brittle Light'
In a recent review of Buxton Contemporary's current exhibition This Brittle Light in Art Guide Giselle Au-Nhien Nguyen writes:
"I feel moved by What Goes Around, a video work by father and son Hossein and Nassiem Valamanesh, which animates a previously existing artwork, For Honey – a dedication to a lost family pet. A bundle of sticks and oil burners adorns an upside-down chair, which rotates slowly, hypnotically, zooming in and out. Beauty in the everyday, in the ordinary – it is easy to forget to look for it sometimes. There is power in making something with the person who made you."
Image: Hossein Valamanesh, For Honey 2020, Wooden chair, Persian salt bag, red-gum sticks & copper oil burners, 107 x 45 x 40 cm © the artist. Light Source Commission, Buxton Contemporary, The University of Melbourne, 2021, Photo by M. Kluvanek.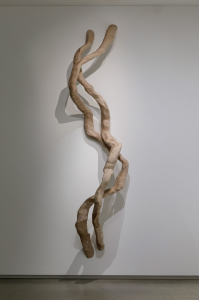 Buxton Contemporary Collection artists Daniel Crooks and Raquel Ormella have each been com­mis­sioned to cre­ate new work for the Tar­raWar­ra Bien­ni­al 2021: Slow Mov­ing Waters. Curat­ed by Nina Miall, the exhi­bi­tion responds to two relat­ed cues: the idea of...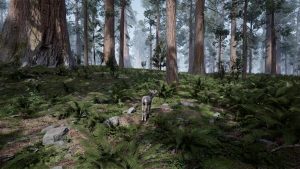 Reviewing Grant Stevens' Fawn In The Forest Phillip Brophy writes: I'm writing this while Fawn In The Forest "plays" on my second screen. Or is it "happening"? Maybe it's "running". It just keeps going, as if its status as image is somehow in motion, fluid,...