'A World Undone' by Nicholas Mangan co-acquired by Tate and the MCA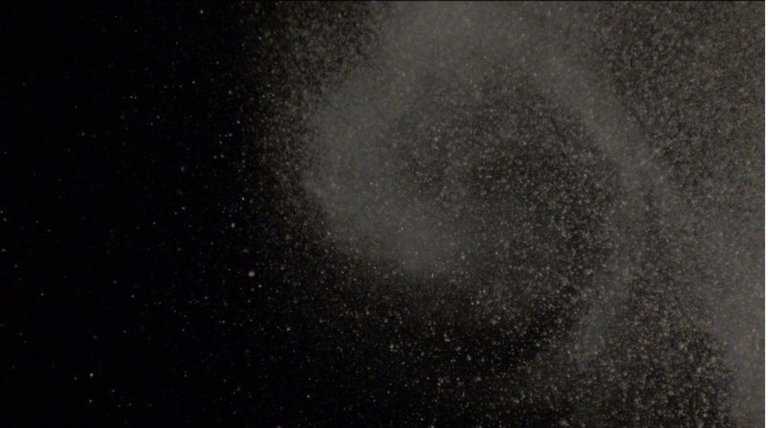 Nicholas Mangan's film, A World Undone (2012), has been co-acquired by Tate and the Museum of Contemporary Art Australia (MCA). As part of the International Joint Acquisition Program for contemporary Australian art, The MCA and Tate have announced the acquisition of six artworks by five artists.  The acquisition was made possible through a corporate gift from the Qantas Foundation in 2015, allowing both museums to bring Australian art to new global audiences.
A World Undone shows a mass of particles drifting through a dark void, evoking the aftermath of a cosmic event. The particles contain zircon crystal: a mineral residue from the early formation of earth's crust that has been scientifically dated to around 4.4 billion years old and is now mined for various industrial uses. With this deep geological time in mind, Mangan crushed his rock sample into microscopic fragments and filmed them floating against a black backdrop with a high-speed camera. Played back in slow motion, the footage suggests an image of the world coming apart under the pressure of human-induced ecological change.
More information about the acquisitions can be found here
Image: Nicholas Mangan, A World Undone (still), 2012. High-definition colour uncompressed quicktime video, 12 min. Image © Nicholas Mangan. Image courtesy of the artist and Sutton Gallery, Melbourne and Labour, Mexico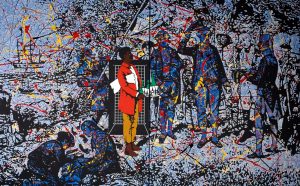 Unfinished Business: The Art of Gordon Bennett is the first large-scale exhibition of Buxton Contemporary Collection artist Gordon Bennett's work and features 200 artworks ranging from installation and sculptural assemblage to painting, drawing, video and ceramics.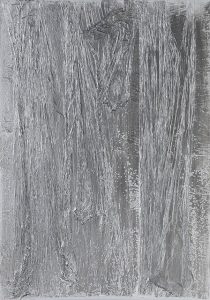 Buxton Contemporary Collection artists Louise Weaver and Stephan Bram are included in A shining light, an exhibition of new works acquired by Geelong Gallery over the past year. The exhibition takes its title from a 1986 song The shining path by British group Shriekback, and the song's opening lines resonate in this uncertain times: 'We had lived a blessed time but we knew nothing'.