'A World Undone' by Nicholas Mangan co-acquired by Tate and the MCA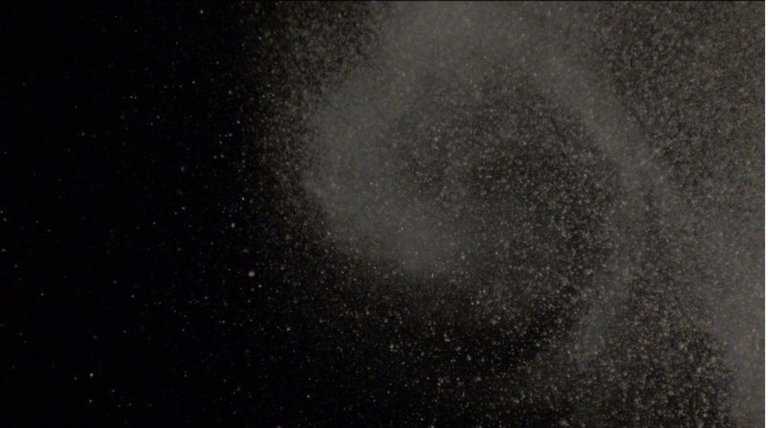 Nicholas Mangan's film, A World Undone (2012), has been co-acquired by Tate and the Museum of Contemporary Art Australia (MCA). As part of the International Joint Acquisition Program for contemporary Australian art, The MCA and Tate have announced the acquisition of six artworks by five artists.  The acquisition was made possible through a corporate gift from the Qantas Foundation in 2015, allowing both museums to bring Australian art to new global audiences.
A World Undone shows a mass of particles drifting through a dark void, evoking the aftermath of a cosmic event. The particles contain zircon crystal: a mineral residue from the early formation of earth's crust that has been scientifically dated to around 4.4 billion years old and is now mined for various industrial uses. With this deep geological time in mind, Mangan crushed his rock sample into microscopic fragments and filmed them floating against a black backdrop with a high-speed camera. Played back in slow motion, the footage suggests an image of the world coming apart under the pressure of human-induced ecological change.
More information about the acquisitions can be found here.
_
Image: Nicholas Mangan, A World Undone (still), 2012. High-definition colour uncompressed quicktime video, 12 min. Image © Nicholas Mangan. Image courtesy of the artist and Sutton Gallery, Melbourne and Labour, Mexico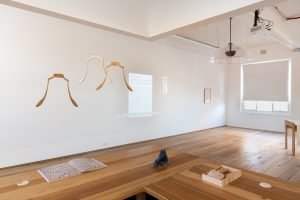 Westspace presents Fayen d'Evie's exhibition We get in touch with things at the point they break down // Even in the absence of spectators and audiences, dust circulates… Working as both artist and curator, d'Evie advocates for radical accessibility within...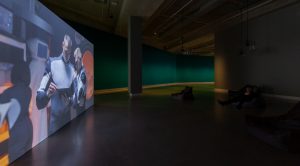 New Futures TM is the third in a series of short films by Laresa Kosloff with the use of commercial stock footage to explore the sociopolitical conditions of late capitalism. This new film tells the story of a biohacking company that can medically upgrade...