BAUHAUS NOW!
26 July - 20 October 2019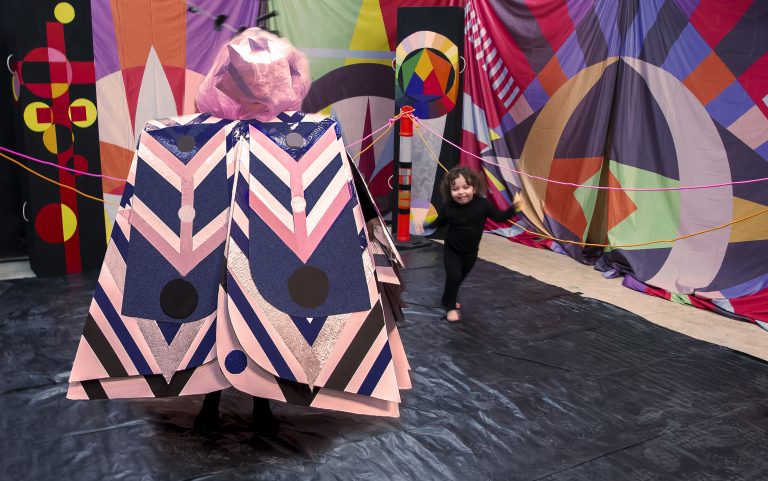 Guest curated by Ann Stephen

In the year of its centenary the Bauhaus returns to haunt our museums. How do contemporary artists re-imagine a relationship to this legendary school? Are they scavengers raiding the ruins of modernism, appropriators of 'good design' kitsch or acolytes of an unholy sect?  Bauhaus Now! explores its legacy in Australia—both for contemporary artists and for art education—highlighting its visionary, collectivist ideals and its radical practices.
Mondspiel, the ground-floor installation by Mikala Dwyer and Justene Williams, is part resurrection and part zombie dance. The first-floor gallery displays rare Bauhaus archival material from the two former Bauhaus students exiled to Australia, Gertrude Herzger-Seligmann and Ludwig Hirschfeld-Mack.
Reconstructions by kinetic artists Michael Candy and Christopher Handran will demonstrate the celebrated Bauhaus experiments with colour and light, in Hirschfeld-Mack's Farbenlichtspiele, (Colour-Light Play) and Moholy-Nagy's Light Space Modulator.
The recent Bauhaus Weaving of Elizabeth Pulie and Rose Nolan's constructions are both made from the cast-off litter of domestic life. Other artists in this exhibition channel colour theory, like Peter D Cole's miniature multiples, Jacky Redgate's experiments with colour, light and photography, and Shane Haseman's performance Triadic Dance of the Secondaries. Students across art, design and architecture schools will collaborate in a parade and exhibit a series of abstract toys.
Artists:
Mikala Dwyer & Justene Williams
Gertrude Herzger-Seligmann
Ludwig Hirschfeld-Mack
Paul Klee
Michael Candy
Peter D Cole
Christopher Handran
Shane Haseman
Rose Nolan
Elizabeth Pulie
Jacky Redgate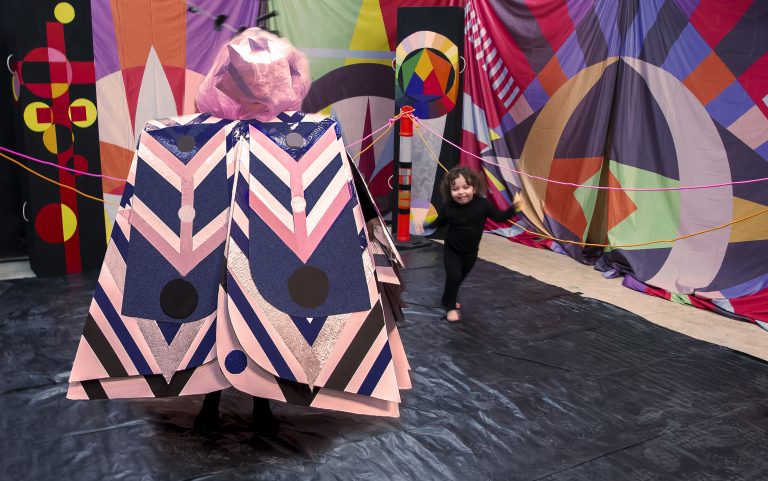 Mikala Dwyer and Justene Williams, Mondspiel (Moon play) 2019 (detail), mixed-media installation, Courtesy of the artist, Anna Schwartz Gallery, Melbourne; Roslyn Oxley9 Gallery, Sydney; Sarah Cottier Gallery, Sydney © the artists
Exhibition Partners: