Taloi Havini, 'The Soul Expanding Ocean #1', Ocean Space, Venice, Italy, 3 May – 17 October 2021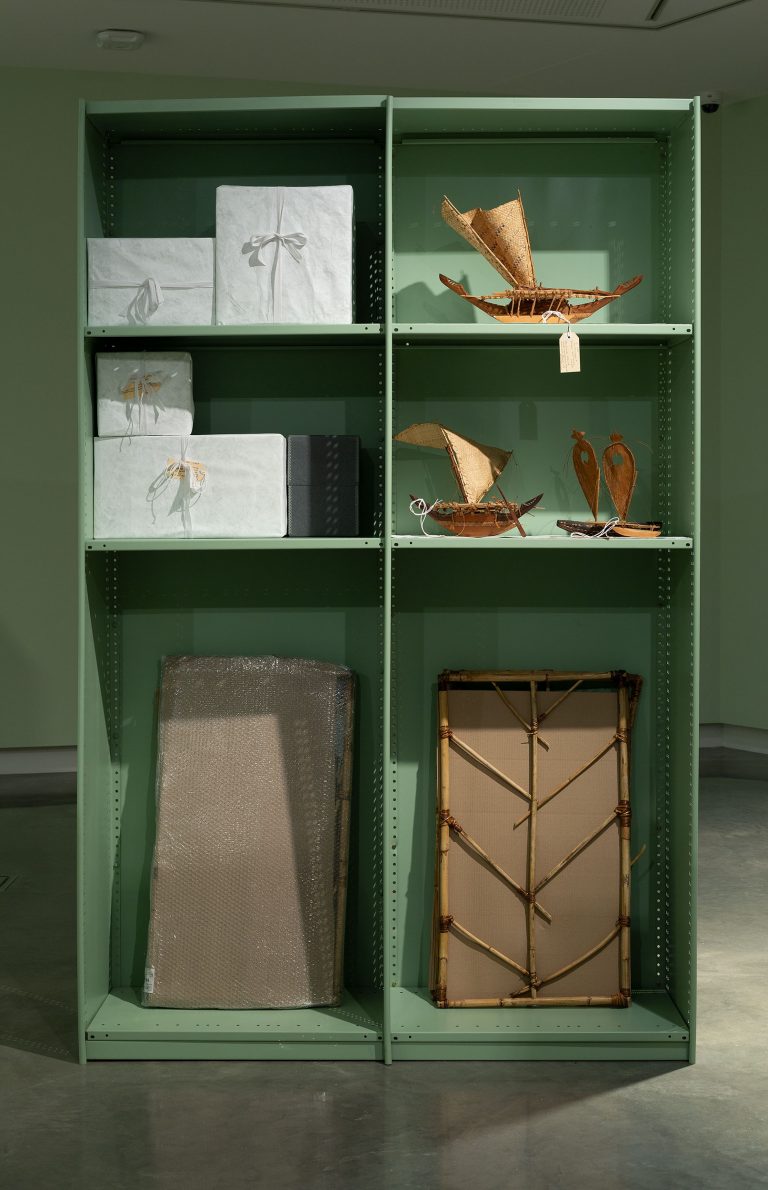 Taloi Havini presents The Soul Expanding Ocean #1, a new ambitious work commissioned for Ocean Space in Venice, Italy, as a part of a two-year curatorial cycle entitled The Soul Expanding Ocean and curated by Chus Martínez.
In November and December 2020, Havini was a resident of Schmidt Ocean Institute's Artist-At-Sea program, observing the mapping of the Great Barrier Reef with state of the art technology on the R/V Falkor. This process uses multibeam sonar systems that produce never seen before high-resolution cartography. Representation of habitat in this form is considered mark-making – and it is a western scientific race for knowledge as seen by the artist. In response, Havini researches how sound and other senses are used beyond western science as tools for measuring space. The intention is to reveal diverse narratives from non-European cultures, asking audiences to attune the senses and reconsider current knowledge of the oceans.

A twenty-two-channel sound piece, the work uses an ancient compositional technique that produces a dialogue between these different ways of knowing through a method of a call and response. Through the inclusion of her own Hakö language and instruments that conjure her navigational ancestors, Havini moves beyond a sonic measuring of space and distance, asserting the presence of a much deeper, cyclical understanding of the ocean, space, and time. The track evolves to include archival sources, such as hydrophone recordings of sonar mapping taken on the R/V Falkor, ocean traveling chants, and an instrumental piece composed by renowned Bougainville musician Ben Hakalitz.
For more information and to watch Taloi Havini discussing her work with Chus Martínez visit the Ocean Space website.
Havini's work is included in This Brittle Light exhibition and is currently on view at Buxton Contemporary.
_
Image: Installation view, Taloi Havini, Useful Arts 2021 (detail), artist's collection of Kastom objects, installation dimensions variable, courtesy of the artist, This brittle light: Light Source commissions 2020-21, Buxton Contemporary, The University of Melbourne, 2021, photography Christian Capurro
Exhibition Visit : nightshifts 26 May until 29 October 2023 A contemplative new group exhibition that considers the importance of solitude through contemporary arts practice. Free, self-directed visits, supported with an online resource and extend the student...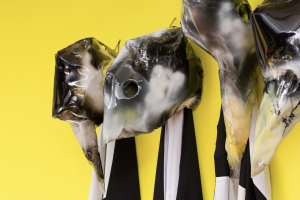 Tiarney Miekus recently interviewed Buxton Contemporary Collection artist Mikala Dwyer for Art Guide Australia. On the occasion of Dwyer's exhibition Bird at Roslyn Oxley9 in Sidney, Miekus writes: Vivid yet mysterious, Mikala Dwyer's installations connect a...