Laresa Kosloff New Futures™, 11 June- 3 July, Sutton Gallery, Melbourne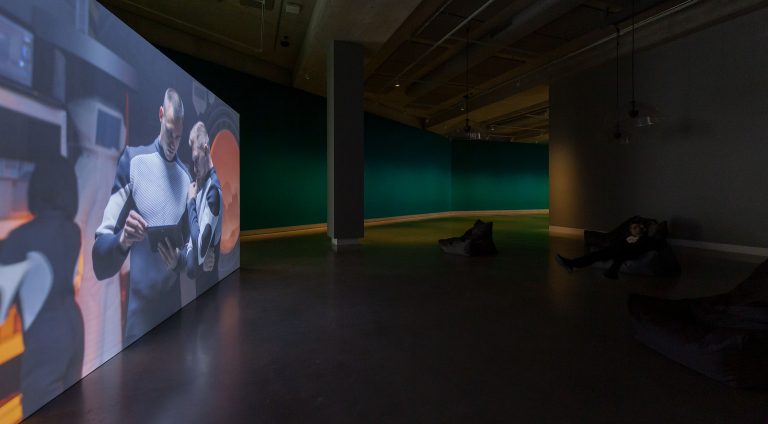 New Futures TM is the third in a series of short films by Laresa Kosloff with the use of commercial stock footage to explore the sociopolitical conditions of late capitalism. This new film tells the story of a biohacking company that can medically upgrade personalities. Elite clients use the service to enhance their charisma and prosper within the commercial realm. Successful individuals are traded as financial stock, until a group of disgruntled hackers endeavor to disrupt the system.
Laresa was recently included in the Light source commissions as well and the exhibition This brittle Light at Buxton Contemporary, curated by Melissa Keys.
For more information visit here.
Image: Installation view, This brittle light: Light Source commissions 2020-21, Buxton Contemporary, The University of Melbourne, 2021, with Laresa Kosloff, Radical Acts, 2021, courtesy of the artist and Sutton Gallery, Melbourne. Photography by Christian Capurro.
Exhibition Visit : nightshifts 26 May until 29 October 2023 A contemplative new group exhibition that considers the importance of solitude through contemporary arts practice. Free, self-directed visits, supported with an online resource and extend the student...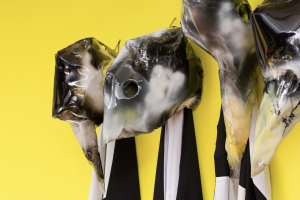 Tiarney Miekus recently interviewed Buxton Contemporary Collection artist Mikala Dwyer for Art Guide Australia. On the occasion of Dwyer's exhibition Bird at Roslyn Oxley9 in Sidney, Miekus writes: Vivid yet mysterious, Mikala Dwyer's installations connect a...