'The Sub­tle Knife' by Daniel Crooks is screened at Times Square, New York, as a part of the Asia Soci­ety Tri­en­ni­al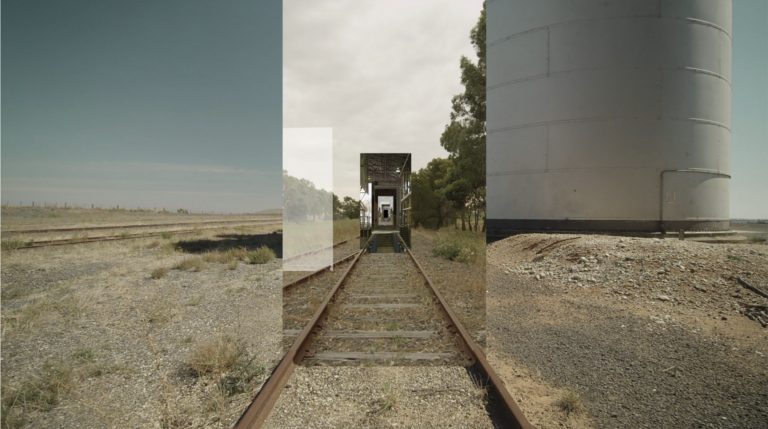 A multichannel video work The Sub­tle Knife by Buxton Contemporary Collection artist Daniel Crooks is showing across multiple screens in Times Square, New York, throughout January as a part of the Asia Soci­ety Tri­en­ni­al ​'We Do Not Dream Alone' program realised in partnership with Times Square Arts. The Sub­tle Knife takes us on a con­tem­pla­tive jour­ney through time and space. Mov­ing slow­ly down a nev­er-end­ing train track, the scenery dis­ap­pears into a series of con­stant­ly reced­ing frames, form­ing a sur­re­al land­scape of alter­nate realms and infi­nite­ly expand­ing possibilities.
For a short interview with the artist visit the Asia Soci­ety Tri­en­ni­al website. Images of the work in situ are also available online.
_
Image: Daniel Crooks, The Subtle Knife (still), 2016. HD, multichannel video, 2:10 min. Image © Daniel Crooks. Courtesy the artist and Anna Schwartz Gallery
Exhibition Visit : nightshifts 26 May until 29 October 2023 A contemplative new group exhibition that considers the importance of solitude through contemporary arts practice. Free, self-directed visits, supported with an online resource and extend the student...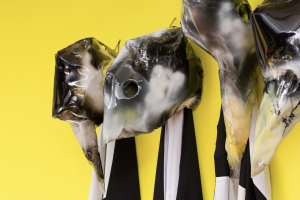 Tiarney Miekus recently interviewed Buxton Contemporary Collection artist Mikala Dwyer for Art Guide Australia. On the occasion of Dwyer's exhibition Bird at Roslyn Oxley9 in Sidney, Miekus writes: Vivid yet mysterious, Mikala Dwyer's installations connect a...