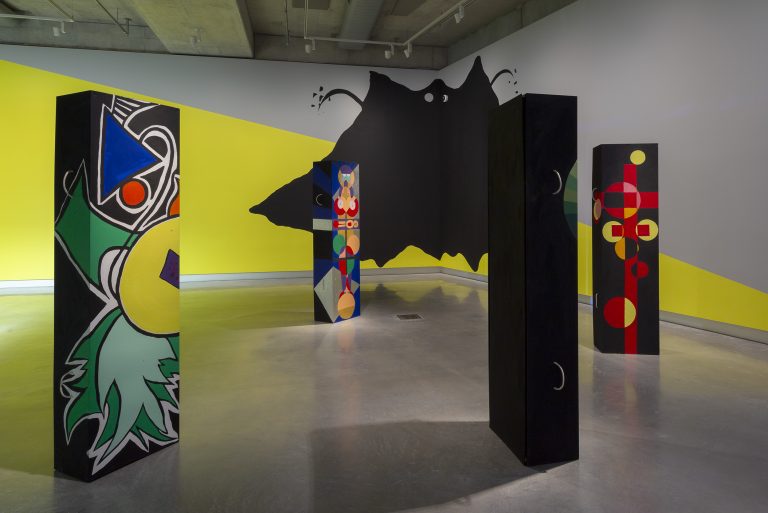 In review of Bauhaus Now! in The Age, Ray Edgar writes:
"Messy, hallucinogenic and phantasmagorical are not words we associate with the Bauhaus. However in a new exhibition to mark the movement's centenary there are none of the sleek functional industrial design products synonymous with the Bauhaus' ongoing legacy; nor images of gleaming glass and steel towers that encapsulate its 20th century modernity. Instead the works on display at Buxton Contemporary's main gallery are a provocative interpretation of the famous art and design school's ideas and teachings."
Read the full exhibition review here

Image: Installation view, Mondspiel (Moon play) 2019 (detail), Mikala Dwyer and Justene Williams, Buxton Contemporary, the University of Melbourne, 26 July – 27 October 2019, mixed-media installation, Courtesy of the artist, Anna Schwartz Gallery, Melbourne; Roslyn Oxley9 Gallery, Sydney; Sarah Cottier Gallery, Sydney, © the artists, photography Christian Capurro
Exhibition Visit : nightshifts 26 May until 29 October 2023 A contemplative new group exhibition that considers the importance of solitude through contemporary arts practice. Free, self-directed visits, supported with an online resource and extend the student...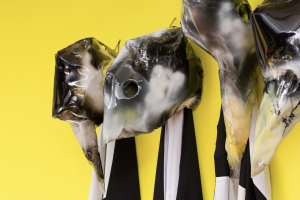 Tiarney Miekus recently interviewed Buxton Contemporary Collection artist Mikala Dwyer for Art Guide Australia. On the occasion of Dwyer's exhibition Bird at Roslyn Oxley9 in Sidney, Miekus writes: Vivid yet mysterious, Mikala Dwyer's installations connect a...