Nicholas Mangan, Termite Economies (Phase One), PICA, Perth, 27 July – 6 October, 2019
Nicholas Mangan at PICA
Termite Economies is an ongoing project centred on the CSIRO's relatively recent proposition to exploit the natural behaviour of termites to facilitate resource extraction. Ruminating on the notion of capitalism putting nature to work, Mangan has built an allegorical framework in which termites embody the dynamics of human social and economic activity.
Nicholas Mangan
Termite Economies (Phase One)
PICA, Perth
27 July – 6 October, 2019
Exhibition Visit : nightshifts 26 May until 29 October 2023 A contemplative new group exhibition that considers the importance of solitude through contemporary arts practice. Free, self-directed visits, supported with an online resource and extend the student...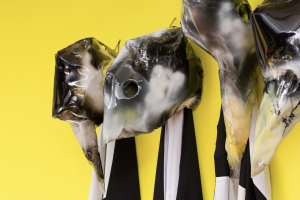 Tiarney Miekus recently interviewed Buxton Contemporary Collection artist Mikala Dwyer for Art Guide Australia. On the occasion of Dwyer's exhibition Bird at Roslyn Oxley9 in Sidney, Miekus writes: Vivid yet mysterious, Mikala Dwyer's installations connect a...