Mikala Dwyer, Bill Henson & Paul Yore, Idle Worship, Lismore Regional Gallery, NSW, 17 August – 13 October 2019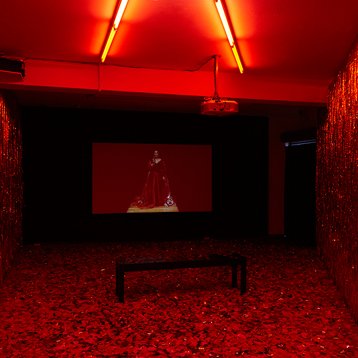 Buxton Contemporary Collection artists Mikala Dwyer, Bill Henson and Paul Yore are currently included in Idle Worship at the Lismore Regional Gallery. Idle Worship is curated by Natalie Bull & Zoë Robinson-Kennedy and explores contemporary notions of reverence, worship and idolisation. The exhibition focuses on personal manifestations and our need to look beyond the celestial and seek comfort in everyday deities and new-age idols.
Idle Worship runs until 13 October at Lismore Regional Gallery, NSW.
For more information, visit the Lismore Regional Gallery website.
Image: Jodie Whalen, Declaration Of Love 2016 (detail), HD video 16:9, duration 17 minutes 27 seconds, hand cut confetti, tinsel curtain. Installation image: Firstdraft, Sydney, photographer: Zan Wimberley
Exhibition Visit : nightshifts 26 May until 29 October 2023 A contemplative new group exhibition that considers the importance of solitude through contemporary arts practice. Free, self-directed visits, supported with an online resource and extend the student...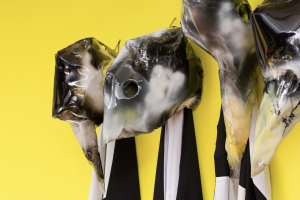 Tiarney Miekus recently interviewed Buxton Contemporary Collection artist Mikala Dwyer for Art Guide Australia. On the occasion of Dwyer's exhibition Bird at Roslyn Oxley9 in Sidney, Miekus writes: Vivid yet mysterious, Mikala Dwyer's installations connect a...