Marco Fusinato, Lower Power, PICA, Perth, 10 February – 14 April 2019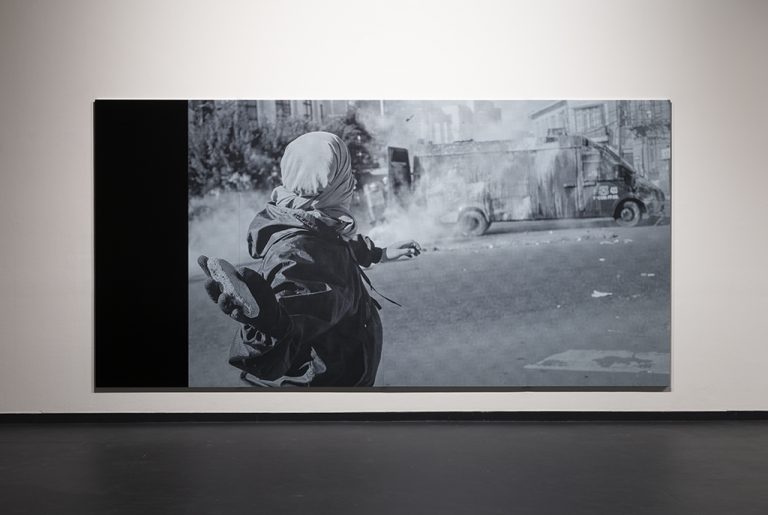 PICA and Perth Festival present Lower Power — a solo exhibition by Buxton Contemporary Collection artist Marco Fusinato. Curated by PICA Senior Curator Eugenio Viola, the show features new works from Infinitives series, based on a selection of images sourced by the artist from the international mass media over the last ten years in which a protagonist is brandishing a rock in the decisive moment of a riot.
During the opening weekend, Fusinato will also present Spectral Arrows, an improvised durational performance for guitar and mass amplification on Sunday 10 February 2019.
For more details on the exhibition and to RSVP to the performance: PICA website and Perth Festival program.
_
Image: Marco Fusinato, The Infinitive 6, 2019, white UV halftone ink on black aluminium, 250 x 500 cm. Image courtesy of the artist and Anna Schwartz Gallery.
Exhibition Visit : nightshifts 26 May until 29 October 2023 A contemplative new group exhibition that considers the importance of solitude through contemporary arts practice. Free, self-directed visits, supported with an online resource and extend the student...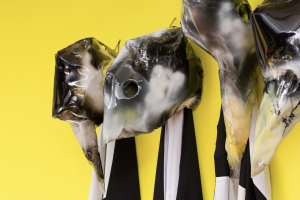 Tiarney Miekus recently interviewed Buxton Contemporary Collection artist Mikala Dwyer for Art Guide Australia. On the occasion of Dwyer's exhibition Bird at Roslyn Oxley9 in Sidney, Miekus writes: Vivid yet mysterious, Mikala Dwyer's installations connect a...