Destiny Deacon: Artist Room, MCA Collection

Buxton Contemporary Collection artist Destiny Deacon is exhibiting at the Museum of Contemporary Art in Sydney from 18 May to 1 December. This Artist Room presents a small selection of photographic works produced in the period leading up to Deacon's 2004 exhibition, Destiny Deacon: Walk & don't look blak, as well as more recent works in which the artist continues to highlight the differences between the realities of Aboriginal life and its representation within white Australia.
For further information about the exhibition, visit the Museum of Contemporary website here.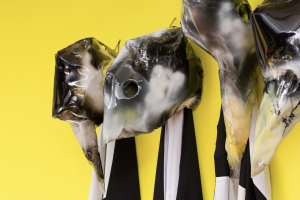 Tiarney Miekus recently interviewed Buxton Contemporary Collection artist Mikala Dwyer for Art Guide Australia. On the occasion of Dwyer's exhibition Bird at Roslyn Oxley9 in Sidney, Miekus writes: Vivid yet mysterious, Mikala Dwyer's installations connect a...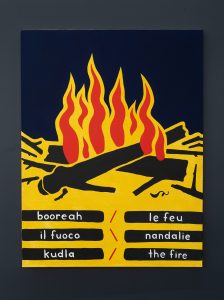 The works by Buxton Contemporary Collection artists Tracey Moffatt and Gordon Bennett are included in Octopus 21: On Fire curated by Tim Riley Walsh: Octopus 21: On Fire is an iteration of Riley Walsh's exhibition and publication project On Fire: Climate and Crisis...