Daniel Boyd in 'Violent Salt', Noosa Regional Art Gallery: 6 December 2019 – 26 January 2020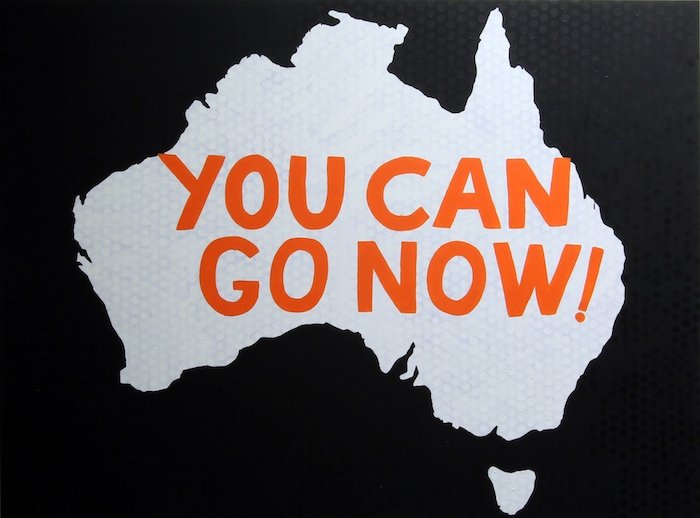 Buxton Contemporary Collection artist Daniel Boyd, presents work alongside Abdul Abdullah, Vernon Ah Kee, Richard Bell, Megan Cope, Karla Dickens, S.J. Norman, Yhonnie Scarce and Jemima Wyman in a new exhibition at Noosa Regional Art Gallery. The exhibition titled, 'Violent Salt' reflects on the experiences of the marginalised, underrepresented and the silenced. Issues of racism and discrimination against First Nations peoples and minority groups and the disrespect for, and desecration of culture and the natural environment are in the spotlight. The exhibition offers a platform for the artists to speak their truths, and presents an opportunity for understanding and connection.
Exhibition runs from 6 December 2019 – 26 January 2020. Click here for more information.
Image: Richard Bell, Kamilaroi, Kooma, Jiman and Gurang Gurang Peoples, You Can Go Now, 2015, acrylic on canvas, 180 x 240cm. Courtesy the artist and Milani Gallery, Brisbane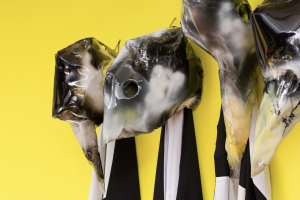 Tiarney Miekus recently interviewed Buxton Contemporary Collection artist Mikala Dwyer for Art Guide Australia. On the occasion of Dwyer's exhibition Bird at Roslyn Oxley9 in Sidney, Miekus writes: Vivid yet mysterious, Mikala Dwyer's installations connect a...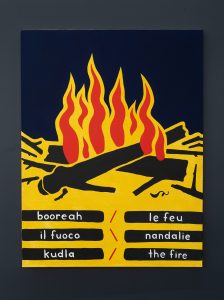 The works by Buxton Contemporary Collection artists Tracey Moffatt and Gordon Bennett are included in Octopus 21: On Fire curated by Tim Riley Walsh: Octopus 21: On Fire is an iteration of Riley Walsh's exhibition and publication project On Fire: Climate and Crisis...