Buxton Contemporary artists in galleries' retrospective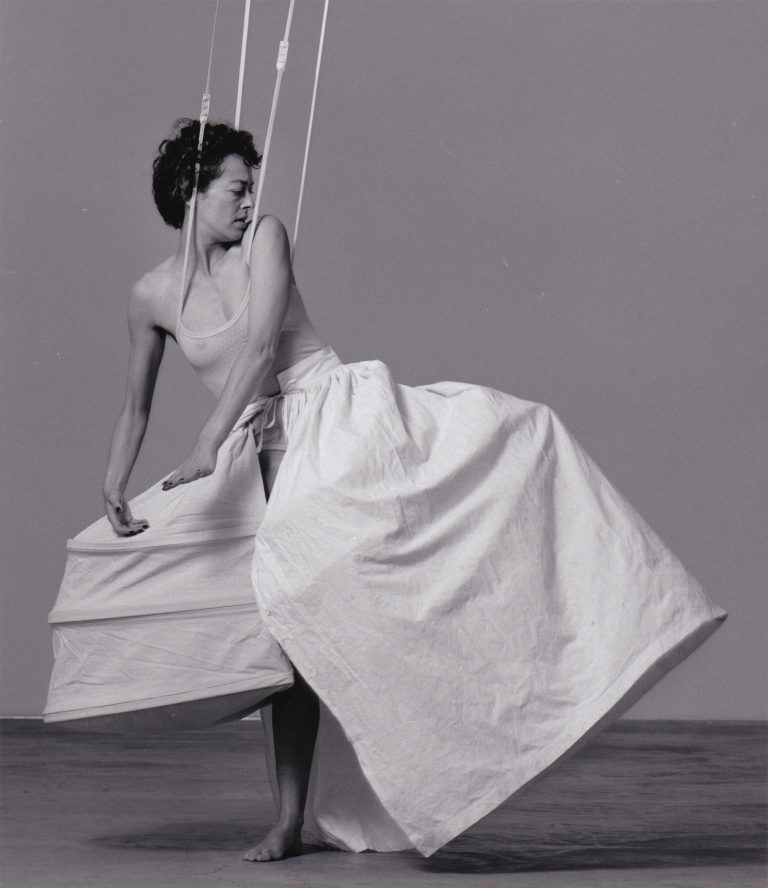 Buxton Contemporary artists are among more than 50 Australian and international artists exhibited in Never the Same River presented by Anna Schwartz Gallery in association with Melbourne International Arts Festival. The exhibition draws on the legacy of four galleries – Melbourne's United Artists (1982—1988), City Gallery (1988—1993), and Anna Schwartz Gallery, in both Melbourne (1993—present) and Sydney (2008—2015).
The two-part exhibition, from October 5 – November 1 and November 8 – December 21, will include works from Mike Parr, John Nixon, Stephen Bram, Tony Clark, Peter Tyndall, Peter Booth, Emily Floyd, Callum Morton, Mikala Dwyer, Marco Fusinato, Shaun Gladwell, Daniel Crooks, Angelica Mesiti, David Noonan, Rose Nolan, Mutlu Çerkez, and Daniel Von Sturmer.
Dress : a costumed performance by Shelley Lasica in collaboration with designer Martin Grant will be performed on Friday and Saturday 8 & 9 November at 6pm. Bookings from October 23.
Photo: Shelley Lasica, Dress
Credit: Kate Gollings
More information:
http://annaschwartzgallery.com/exhibitions/never-the-same-river/
https://www.festival.melbourne/2019/events/never-the-same-river/#.XZazaY53Q8Y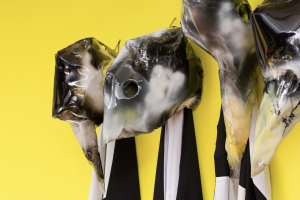 Tiarney Miekus recently interviewed Buxton Contemporary Collection artist Mikala Dwyer for Art Guide Australia. On the occasion of Dwyer's exhibition Bird at Roslyn Oxley9 in Sidney, Miekus writes: Vivid yet mysterious, Mikala Dwyer's installations connect a...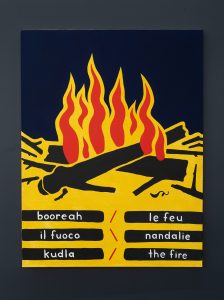 The works by Buxton Contemporary Collection artists Tracey Moffatt and Gordon Bennett are included in Octopus 21: On Fire curated by Tim Riley Walsh: Octopus 21: On Fire is an iteration of Riley Walsh's exhibition and publication project On Fire: Climate and Crisis...