Rob McHaffie, This is living, Brighton, 15 September – 11 November 2018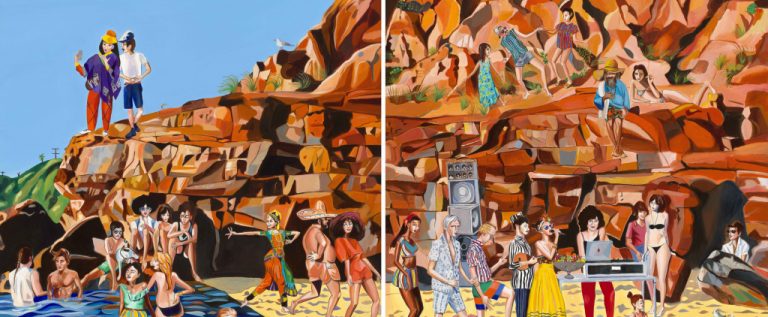 A major solo exhibition by Buxton Contemporary Collection Artist Rob McHaffie This is living will open at The Gallery at Bayside Arts & Cultural Centre in Brighton, Victoria on the 15th of September 2018.
This is living focuses on the last five years of McHaffie's practice, a time that corresponds with his return to the beachside suburb of Brighton where he spent his childhood, and a place that provides fertile ground for McHaffie's personal and astute reinterpretations of what it is to 'live the Bayside lifestyle'.
Rob McHaffie finds beauty, humour, and complexity in the spectacle of everyday suburban life. The mundane and prosaic activities that comprise his world are observed and represented through paintings, watercolours and ceramic sculptures depicting both real and imagined people and places.
The exhibition will be on display until 11 of November 2018. The gallery will also host workshops with the artist, for more information: Bayside City Council Website.
Image: Rob McHaffie, Word of mouth (Half Moon Bay) 2018 (detail), oil on linen, 138 x 184 cm (diptych), Bayside City Council Art and Heritage Collection. Courtesy the artist and Darren Knight Gallery, Sydney.
Exhibition Visit : nightshifts 26 May until 29 October 2023 A contemplative new group exhibition that considers the importance of solitude through contemporary arts practice. Free, self-directed visits, supported with an online resource and extend the student...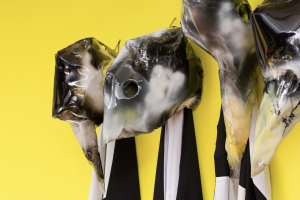 Tiarney Miekus recently interviewed Buxton Contemporary Collection artist Mikala Dwyer for Art Guide Australia. On the occasion of Dwyer's exhibition Bird at Roslyn Oxley9 in Sidney, Miekus writes: Vivid yet mysterious, Mikala Dwyer's installations connect a...