Mike Parr, Underneath the Bitumen the Artist, Hobart, 14-17 June
During Dark Mofo festival Mike Parr will be interred in a steel container and buried beneath Macquarie Street in Hobart. The public will be able to witness the artist's 'disappearance' under the road at 9 pm on 14 of June, but following the entombment, the road will be returned to normal use for the following 72 hours.
Exhibition Visit : nightshifts 26 May until 29 October 2023 A contemplative new group exhibition that considers the importance of solitude through contemporary arts practice. Free, self-directed visits, supported with an online resource and extend the student...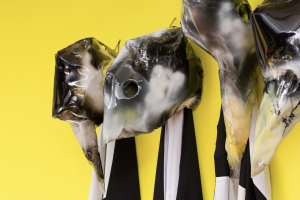 Tiarney Miekus recently interviewed Buxton Contemporary Collection artist Mikala Dwyer for Art Guide Australia. On the occasion of Dwyer's exhibition Bird at Roslyn Oxley9 in Sidney, Miekus writes: Vivid yet mysterious, Mikala Dwyer's installations connect a...