Justene Williams, The Curtain Breathed Deeply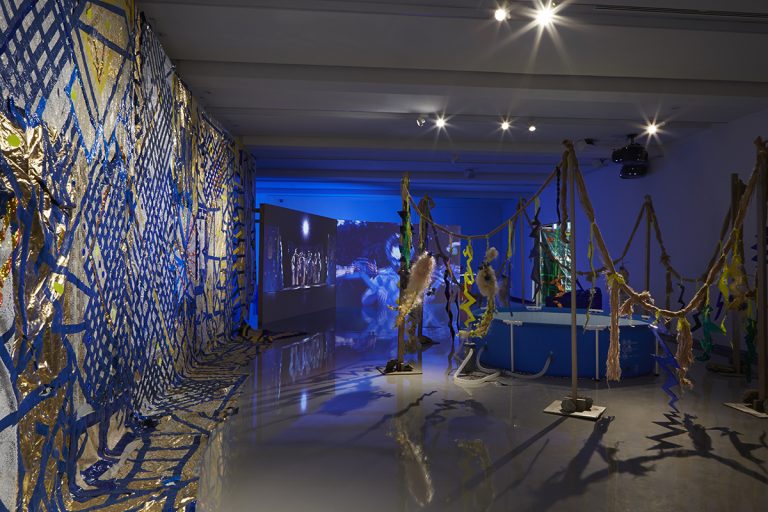 Buxton Contemporary Collection Artist, Justene Williams' major solo exhibition The Curtain Breathed Deeply has recently opened at Penrith Regional Galleries & The Lewers Bequest, NSW, 25 August 2018 – 11 November 2018. This is the final location of the exhibition's extensive tour throughout 2016-18.
The Curtain Breathed Deeply presents an immersive collection of video and sculptural work by artist Justene Williams. Her largest and most ambitious undertaking to date, Williams uses found objects and waste materials to create dazzling theatrical environments, seducing visitors through a variety of hypnotizing sets and 'performative' video installations.
Williams takes inspiration from many sources including memories of her father's wrecking yard, her childhood training in dance and her experiences constructing elaborate retail window displays as well as early twentieth century avant-garde art and theatre, and contemporary pop culture. Williams blends ritualistic references from Shamanism, Voodoo and Modernist primitivism with art historical giants — Picasso, Leger, Klein and Flavin — and a range of pop culture influences including hip hop, Milli Vanilli and A Chorus Line.
Developed by Artspace, Sydney and presented at Monash University Museum of Art (MUMA), Melbourne, The Curtain Breathed Deeply debuted on the international stage at Performa 15 in New York. Toured by Museums & Galleries of NSW, The Curtain Breathed Deeply has toured to nine venues across Australia from 2016 to 2018, engaging audiences nationwide with this series of fun and enthralling performative installations.
–
Image:
Justene Williams The Curtain Breathed Deeply 2015
Installation image, Monash University Museum of Art
Photo: Zan Wimberley
Exhibition Visit : nightshifts 26 May until 29 October 2023 A contemplative new group exhibition that considers the importance of solitude through contemporary arts practice. Free, self-directed visits, supported with an online resource and extend the student...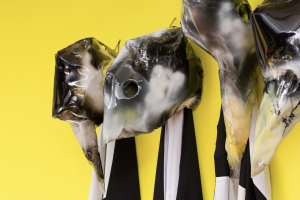 Tiarney Miekus recently interviewed Buxton Contemporary Collection artist Mikala Dwyer for Art Guide Australia. On the occasion of Dwyer's exhibition Bird at Roslyn Oxley9 in Sidney, Miekus writes: Vivid yet mysterious, Mikala Dwyer's installations connect a...