INTERVIEW: THE OTOLITH GROUP & CURATOR ANNIE FLETCHER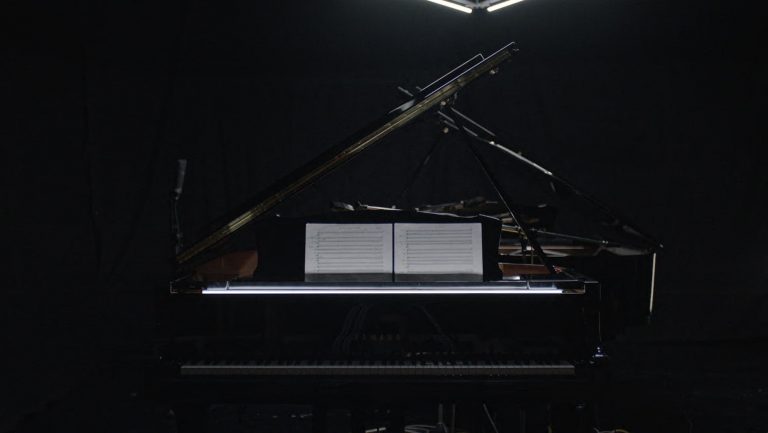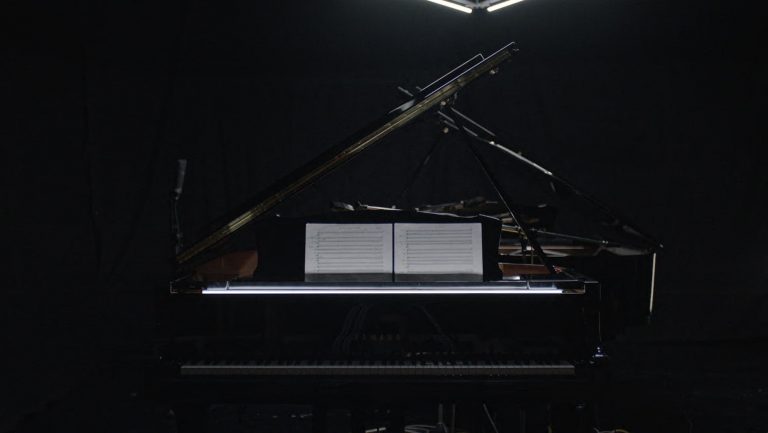 The Third Part of the Third Measure 2017, film still. Courtesy and copyright The Otolith Group
The Otolith Group, Annie Fletcher – Eastman is the Matter at Hand from Sonic Acts on Vimeo.
Recorded conversation 24 February 2019
De Brakke Grond, Amsterdam, The Netherlands
From the late 1960s until his death in 1990 at the age of 49, Julius Eastman, the queer African-American avant-garde composer, pianist, vocalist and conductor, wrote and performed compositions whose ecstatic militant minimalism initiated a black radical aesthetic that revolutionised the East Coast's new music scene of the 1970s and 1980s. No recordings of Eastman's compositions were released during his lifetime. In January 1980, Julius Eastman was invited by the Music Department at Northwestern University in Evanston, Illinois to present his compositions Crazy Nigger (1978), Evil Nigger (1979) and Gay Guerrilla (1979).
A number of African-American students and one faculty member objected to the titles of Eastman's compositions. The titles were redacted from the concert programme. Before the concert on 16 January 1980, Eastman delivered a public statement that responded to these objections. The speeches delivered by two speakers in The Otolith Group's video, The Third Part of the Third Measure (2017) – are based on each performer's adapted transcription of Eastman's Northwestern statement. This presentation by The Otolith Group – Anjalika Sagar and Kodwo Eshun – also includes Curator Annie Fletcher.
Xenogenesis is the first large scale solo exhibition of The Otolith Group. The exhibition is curated by Annie Fletcher. Founded by Anjalika Sagar and Kodwo Eshun, The Otolith Group makes films, installations, and performances that are driven by extensive research into the histories of science fiction and the legacies of transnationalism. Their works and curatorial projects explore the temporal anomalies, anthropic inversions and synthetic alienation of the posthuman, the inhuman, the non-human and the anti-human. In 2010 The Otolith Group were nominated for the Turner Prize.
Annie Fletcher is the Director of the Irish Museum of Modern Art and curator of The Otolith Group: Xenogenesis. She was previously chief curator at the Van Abbemuseum and has extensive leadership experience in the contemporary arts. In addition to her role at Van Abbemuseum she has been a tutor at de Appel, Amsterdam, the Dutch Art Institute (DAI) and the Design Academy Eindhoven, and has regularly worked with art institutions around the world including the SALT Istanbul, New Museum, New York, and L'Internationale network and De Appel Art Centre, Amsterdam. In 2012 she was Curator of Ireland's Contemporary Art biennale EVA International and is regularly called upon to sit on major International juries, including the Turner Prize in 2014 and the selection committee for the Irish Pavilion at Venice in 2016.
The work The Third Part of the Third Measure (2017) discussed in this recording is not part of the Xenogenesis presentation at Buxton Contemporary, however this piece was included in the first iteration of this exhibition launched at Van Abbemuseum in 2019 and it is a significant work within the artists' oeuvre.