Hope Dies Last, Margaret Lawrence Gallery & Gertrude Contemporary, 5 October – 16 November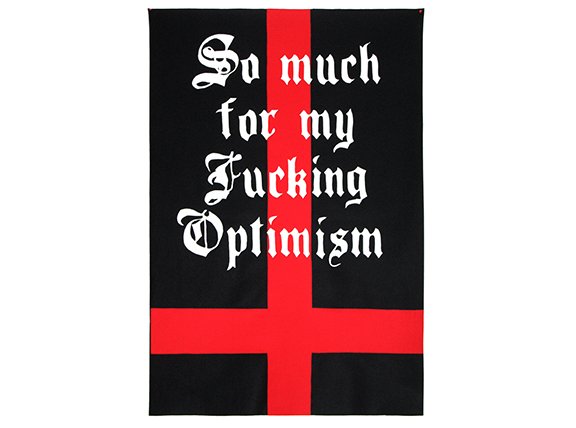 Buxton Contemporary Collection artists Tony Garifalakis, Tracey Moffatt and Mutlu Çerkez feature in new exhibition Hope Dies Last: Art at the End of Optimism curated by Mark Feary and presented in partnership with Melbourne International Arts Festival.
Hope Dies Last is a curated exhibition of Australian and international contemporary art presented across two sites, Gertrude Contemporary and the Margaret Lawrence Gallery. The project focuses on how artists consider the depletion of optimism, how they might envisage the end of days, and how they make sense of these tumultuous times. The project brings together works by leading Australian and international artists, as if to choreograph a collective swan song of lament.
Hope Dies Last: Art at the End of Optimism
5 October – 16 November
Margaret Lawrence Gallery & Gertrude Contemporary
(Free entry)
Click here for more information.
Image: Tony Garifalakis Fucking Optimism, 2007 Cut felt and glue 120 cm x 95 cm Courtesy of the artist and Sarah Scout Presents, Melbourne; and Hugo Michell Gallery, Adelaide
Destiny Deacon, a Buxton Contemporary Collection Artist, is one of Australia's boldest and most acclaimed contemporary artists. In the largest retrospective of her work to date, DESTINY marks the artist's first solo show in over 15 years. Featuring more than 100...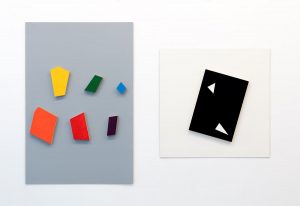 Buxton Contemporary Collection artist John Nixon will open a new exhibition GROUPS & PAIRS 2016-2020 at Anna Schwartz Gallery on the 21st of March running until the 24th of April 2020. More than 80 new works will be included in this upcoming exhibition, with...