Daniel Boyd receives commission for Australian War Memorial pavilion
Buxton Contemporary Collection artist Daniel Boyd has received a commission to design a new pavilion in collaboration with Edition Office at the Australian War Memorial. The work, For Our Country, will recognise and commemorate the military service and experience of Aboriginal and Torres Strait islanders. For Our Country will occupy a prominent position in the Memorial Sculpture Garden and is planned to be constructed in November/December 2018.
Daniel Boyd is currently included in the National Gallery of Australia's touring exhibition Defying Empire: 3rd National Indigenous Art Triennial, curated by Tina Baum, currently showing at the Museum and Art Gallery of the Northern Territory until 15 July 2018.
Destiny Deacon, a Buxton Contemporary Collection Artist, is one of Australia's boldest and most acclaimed contemporary artists. In the largest retrospective of her work to date, DESTINY marks the artist's first solo show in over 15 years. Featuring more than 100...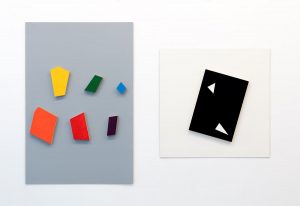 Buxton Contemporary Collection artist John Nixon will open a new exhibition GROUPS & PAIRS 2016-2020 at Anna Schwartz Gallery on the 21st of March running until the 24th of April 2020. More than 80 new works will be included in this upcoming exhibition, with...