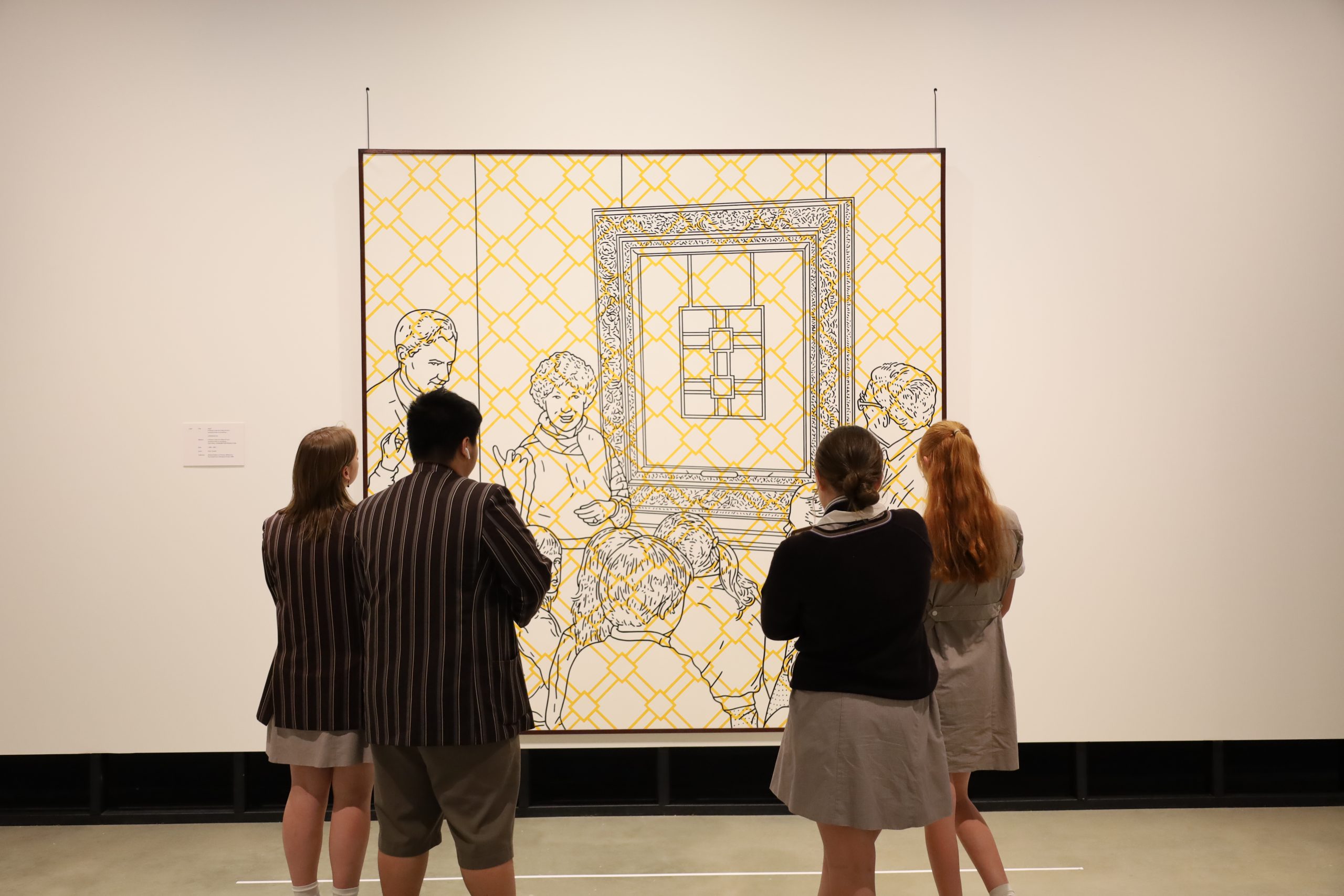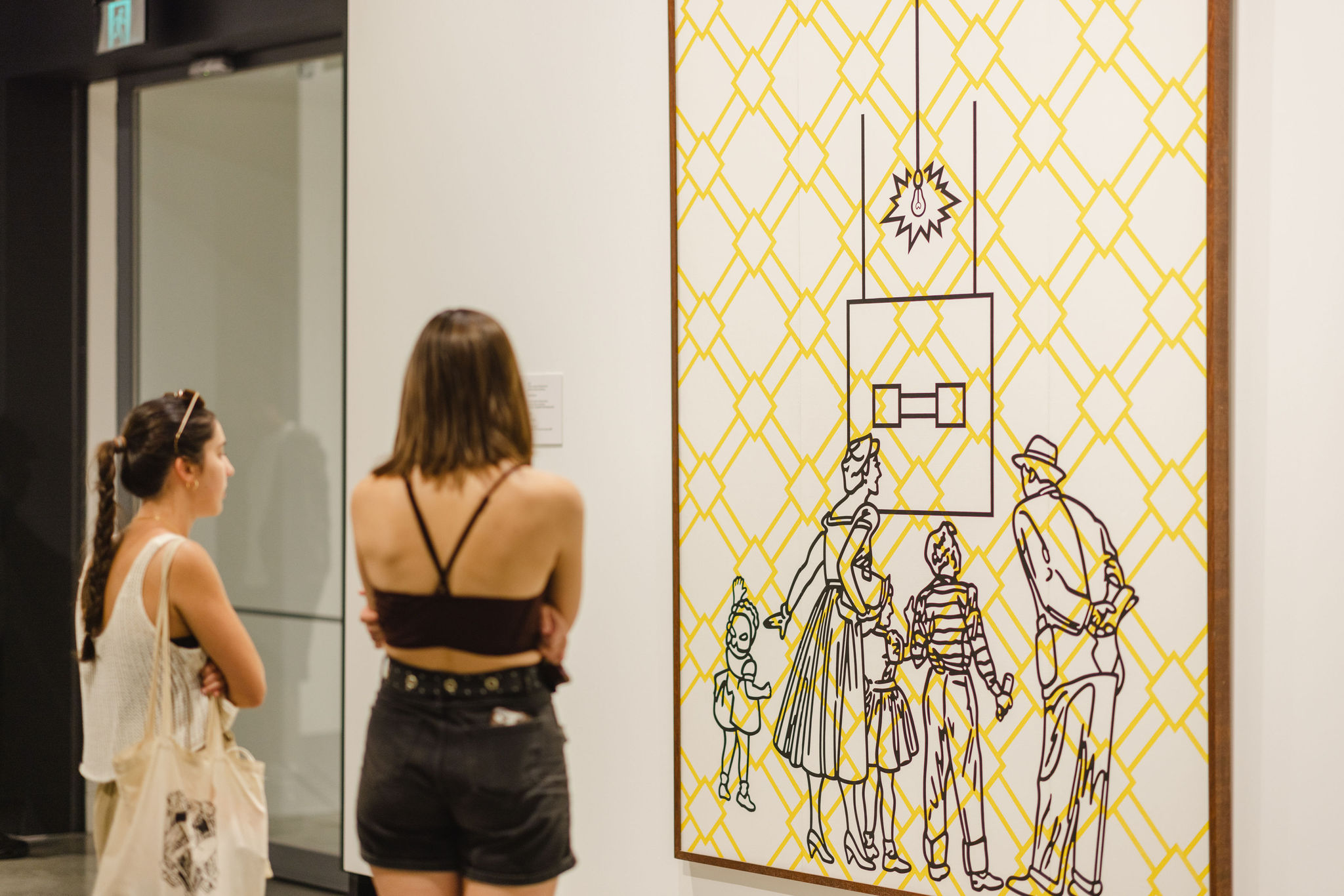 At Buxton Contemporary, the Michael Buxton Collection and exhibition program of contemporary art is the foundation for academic engagement activities. Our Academic Engagement team welcomes teaching and learning collaborations with University of Melbourne colleagues through curricular and co-curricular opportunities engaging our exhibitions, the Collection and our expertise.
Dedicated sessions utilising Collection artworks can be hosted in our level one Education space, as well as tutorials or floor-talks in our exhibitions, or semester-long collaborations. We are experts at making contemporary art and artistic practice relevant to any discipline. Proudly situated at Southbank campus, we especially welcome enquiries from Faculty of Fine Arts and Music and Melbourne Conservatorium of Music colleagues.  
Our academic engagements to date have welcomed subjects from across the University; here are some examples:   
Art Curatorship: behind-the-scenes talks from our curators on exhibition development.   
MSD Architecture studio: engaging Buxton Contemporary as a real-world case study for contemporary art museum design.   
Poetry (Creative Writing): exhibition introduction from our Teaching Associate and an in-gallery ekphrastic writing session.    Electro-acoustic Music: exhibition visit with dedicated floor-talk by our Teaching Associate, followed by engagement with selected artworks, culminating in an end-of-semester concert of new compositions.   
Energy for Sustainable Development (Engineering): independent visit to the exhibition to view artworks relating to water use in the Rebecca Belmore: Turbulence exhibition, with targeted questions to answer, relating to sustainable energy use.    
Global Histories of Indigenous Activism (History): a lecture from artist Julie Gough, whose work was on display in the Observance exhibition.   
VCA Fine Arts Professional Practice: curator's introduction to The Ants are in the Idiom, Susan Jacobs' solo exhibition of newly-commissioned work.   
VCA Graphic Design Capstone: Zine-making in response to the Peter Tyndall survey exhibition.    
VCA Graphic Design (infographics): wayfinding designs for Buxton Contemporary.   
For further information on our engagements email: mc-academicengagement@unimelb.edu.au