UNTOLD @ Buxton Contemporary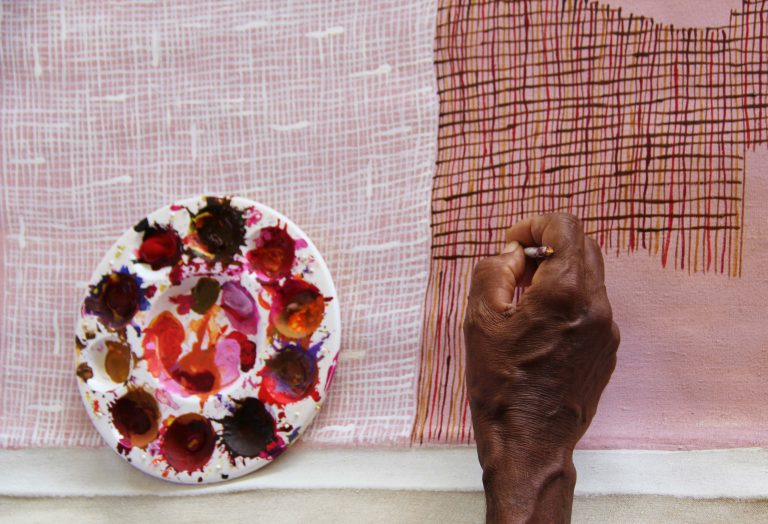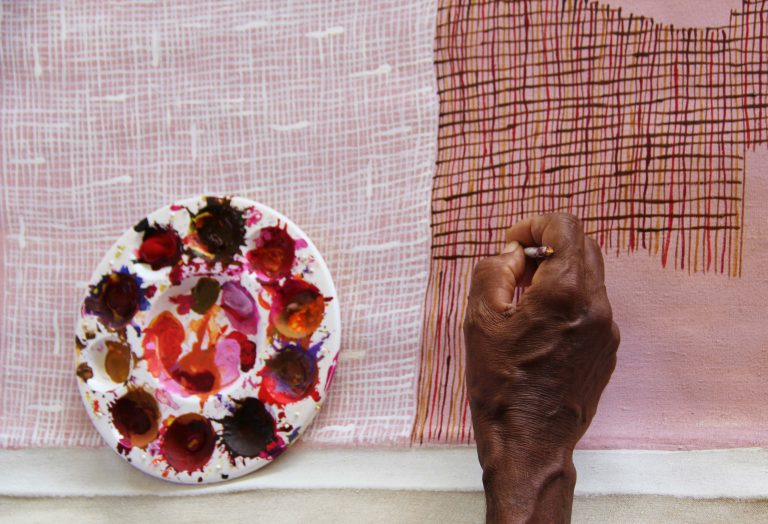 Image courtesy of Durrmu Arts Aboriginal Corporation
We are very pleased to introduce UNTOLD @ Buxton Contemporary – a new series of talks by inspiring cultural practitioners from diverse fields programmed by Kade Mcdonald.
UNTOLD is for people who are engaged or interested in the process of ideas that shape our surroundings and experiences. It is an adventure for the mind that exists to fuel curiosity by bringing leading creative practitioners and thinkers together with a small audience to talk, listen and share their intangible capital: knowledge, experience, histories, culture and ideas.
This iteration of UNTOLD @ Buxton Contemporary will feature three high profile Indigenous women: artist and cultural leader Regina Pilawuk Wilson, award-winning writer Claire G. Coleman, and celebrated curator Hannah Presley. They will share their culture, knowledge and discoveries in an open forum with the audience, with the intention to start conversations, seed new thoughts and build collective networks and ambitions.
UNTOLD @ Buxton Contemporary will take place on Tuesday 15 October from 6pm – 8pm, doors open at 5.45pm.
Register your attendance HERE or contact
buxton-contemporary@unimelb.edu.au 
Your RSVP is essential as places are strictly limited