Tony Garifalakis book launch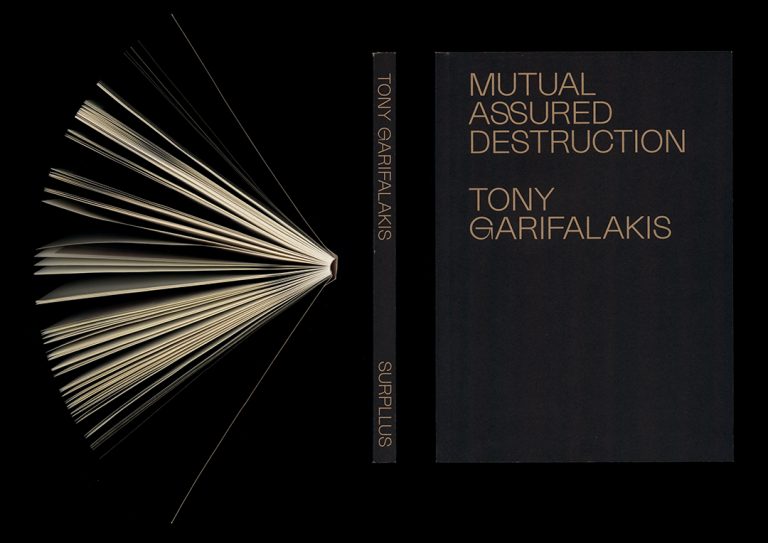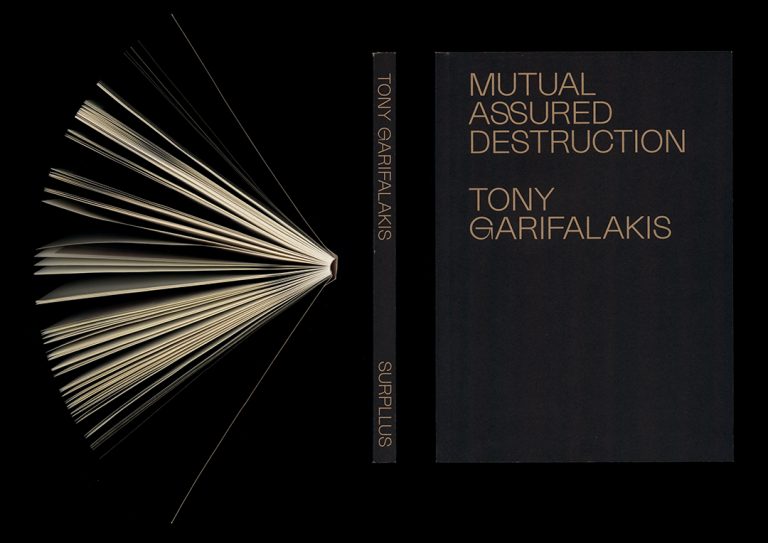 Buxton Contemporary is delighted to host the launch of
Mutual Assured Destruction
Tony Garifalakis 
The Centre of Visual Art and Surpllus invite you to celebrate the launch of Mutual Assured Destruction, held in the foyer of Buxton Contemporary 6-8pm Thursday 23 August.
Tony Garifalakis's practice over the past two decades has examined social relations and the semiotics of power. His work particularly engages the ways in which the meaning of signs, symbols and images might be ascribed, conveyed or transformed, and how conventional notions of hierarchy and status might be undermined or subverted. Garifalakis calls into question social, political, artistic and religious systems of belief – as well as the institutions that uphold them – through a range of strategies that include amplification of the signifiers utilised by those institutions themselves, subversive juxtaposition of image and text, and the deployment of dark, incongruous humour.
Garifalakis evokes and interrogates a diversity of imagery and phenomena, including but not limited to religious iconography, death, cults, New-Age spiritualism, conspiracy theories, gun culture, and Hollywood Satanism.
Mutual Assured Destruction is the first major book on Garifalakis's work. This 236-page volume, edited by Brad Haylock and Stuart Geddes, and designed by Geddes, gives a comprehensive insight into Garifalakis's practice, including his well-known 'Cover Ups' and 'Mob Rule' series, as well as important early photocopied works and wall paintings and rarely seen works from archives. The book features essays by Melbourne-based cultural studies scholar Nikos Papastergiadis and Mexico City–based curator Daniel Garza Usabiaga, and an extensive interview with the artist by Melbourne-based curator Mark Feary.
The book will be launched by Dr Simon Maidment, Senior Curator of Contemporary Art, National Gallery of Victoria.

Light Refreshments will be provided.
RSVP to cova-research@unimelb.edu.au