Public Lecture: 'A Friend to Artists: Jim Ede and Modern Art'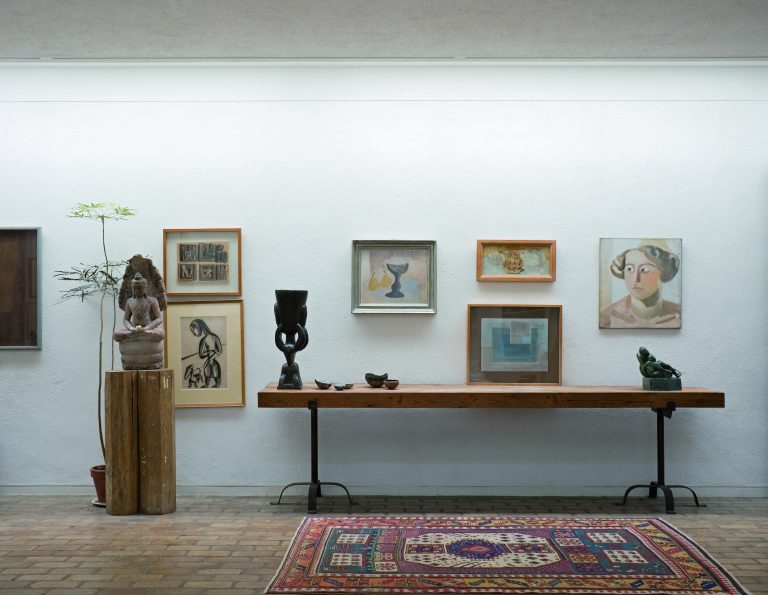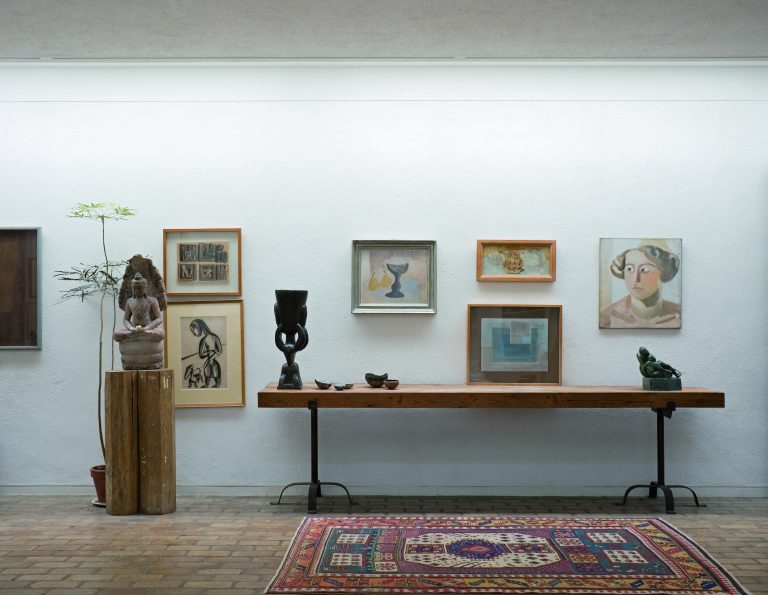 Kettle's Yard House cottages, downstairs. Courtesy Kettle's Yard, University of Cambridge.
Dr Amy Tobin, Curator of Exhibitions, Events and Research at Kettle's Yard; Lecturer in the History of Art, University of Cambridge, UK.
A Friend to Artists: Jim Ede and Modern Art.
This talk is an introduction to Kettle's Yard and its curator H.S. Jim Ede (1896-1990). It considers Ede's life and his relationship to Modern Art, particularly his unique understanding of the imbrication of art and life. Ede described himself as a 'friend to artists'. Dr Tobin will discuss Ede in relation to the world he created for himself through correspondence, collecting and finally curating.
The talk will be followed by a conversation with Dr Claire Roberts, Associate Professor Art History and ARC Future Fellow, The University of Melbourne, regarding the friendship between Jim Ede and Ian Fairweather (1891-1974), and with Dr Sophie Mattheisson, Curator, International Art, National Gallery of Victoria.
Dr Tobin's visit to Australia and the lecture and conversation coincide with the release of Ian Fairweather: A Life in Letters (Text Publishing, 2019) edited by Claire Roberts and John Thompson. The publication includes many letters that Fairweather wrote to Jim Ede from China and the Philippines during the 1930s which are held in the archive at Kettle's Yard, the house museum established by Jim and Helen Ede, now part of the University of Cambridge.
Dr Tobin gained her PhD from the University of York in 2017. She was a pre-doctoral fellow at the Library of Congress in Washington D.C. in 2014, a Terra Foundation for American Art pre-doctoral researcher in 2014–5, and has been awarded post-doctoral research grants from the Paul Mellon Centre for British Art and the Henry Moore Foundation.
Her research interests include: the relationship between feminism, art practice and art history; art and queer theory; art and post-colonialism; art and critical race theory; British and American art in the 1970s and 1980s; experimental cinema and moving image art; collaboration, collectivity and community in Modern and Contemporary art.
Her research is published in British Art Studies, MIRAJ and Tate Papers and she has contributed chapters to Collaboration and its (Dis)Contents, (Courtauld Books Online, 2017), Other Cinemas: Politics, Culture and Experimental Film in the 1970s (IB Tauris, 2017), Feminism and Art History Now (IB Tauris, 2017) and A Companion to Feminist Art (Blackwell, 2017). She is co-editor of London Art Worlds: Mobile, Contingent and Ephemeral Networks 1960–1980 (Penn State University Press, 2018) with Jo Applin and Catherine Spencer, and co-edited The Art of Feminism (Chronicle and Tate, 2018) with Lucy Gosling, Helena Reckitt and Hilary Robinson.
Please register your attendance HERE.
Enquires: Claire Roberts claire.roberts@unimelb.edu.au