Peter Tyndall exhibition catalogue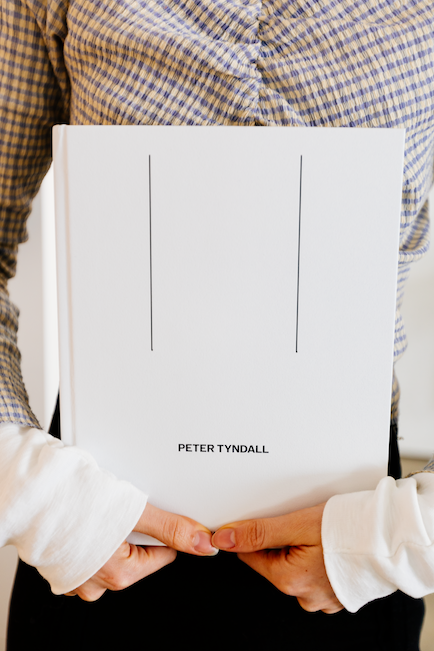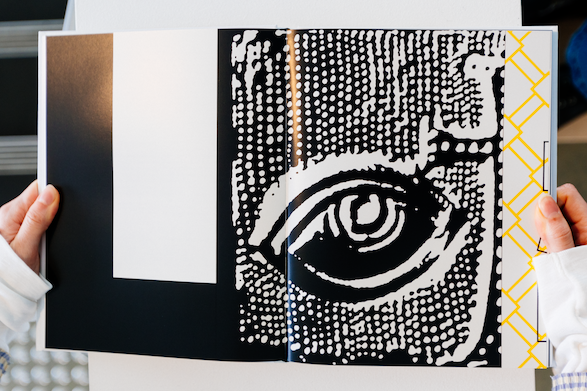 We are delighted to present Peter Tyndall, the artist's first major monographic publication, published to coincide with the retrospective exhibition of the same name at Buxton Contemporary Art Museum in 2023.
This catalogue, like the exhibition, concludes with Tyndall's most recent major work: a compilation of 113 paintings on unstretched primed canvas, from a group of 129 realised in 2018. One is stretched and framed and centre-stage directed to our attention, towards a circular economy of regard; the others are pinned in ranks. Gathering an extraordinary array of ideas from TV shows, Japanese poetry and nursery rhymes, Tyndall continues to adapt and re-imagine his iconic devices (the ideogram and re-peating title) to create new connections. This playful and ambitious work exemplifies Tyndall's sense of humour and curiosity, his virtuosic and exacting painting technique, and his resolute commitment to a way of seeing the world.
CONTRIBUTORS
Peter Tyndall, Samantha Comte, Claire Roberts and Doug Hall. Foreward by Rose Hiscock.
Published by Buxton Contemporary Art Museum, the University of Melbourne, on the occasion of the exhibition
Peter Tyndall Buxton Contemporary
The University of Melbourne
9 December 2022 – 16 April 2023
Curated by Samantha Comte, Senior Curator Art Museums, University of Melbourne, and Dr Simon Maidment.
This publication has been supported by the Gordon Darling Foundation.
$40
Student discount $5