Open House Melbourne: nightshifts at Buxton Contemporary
SATURDAY 29 – SUNDAY 30 JULY 2023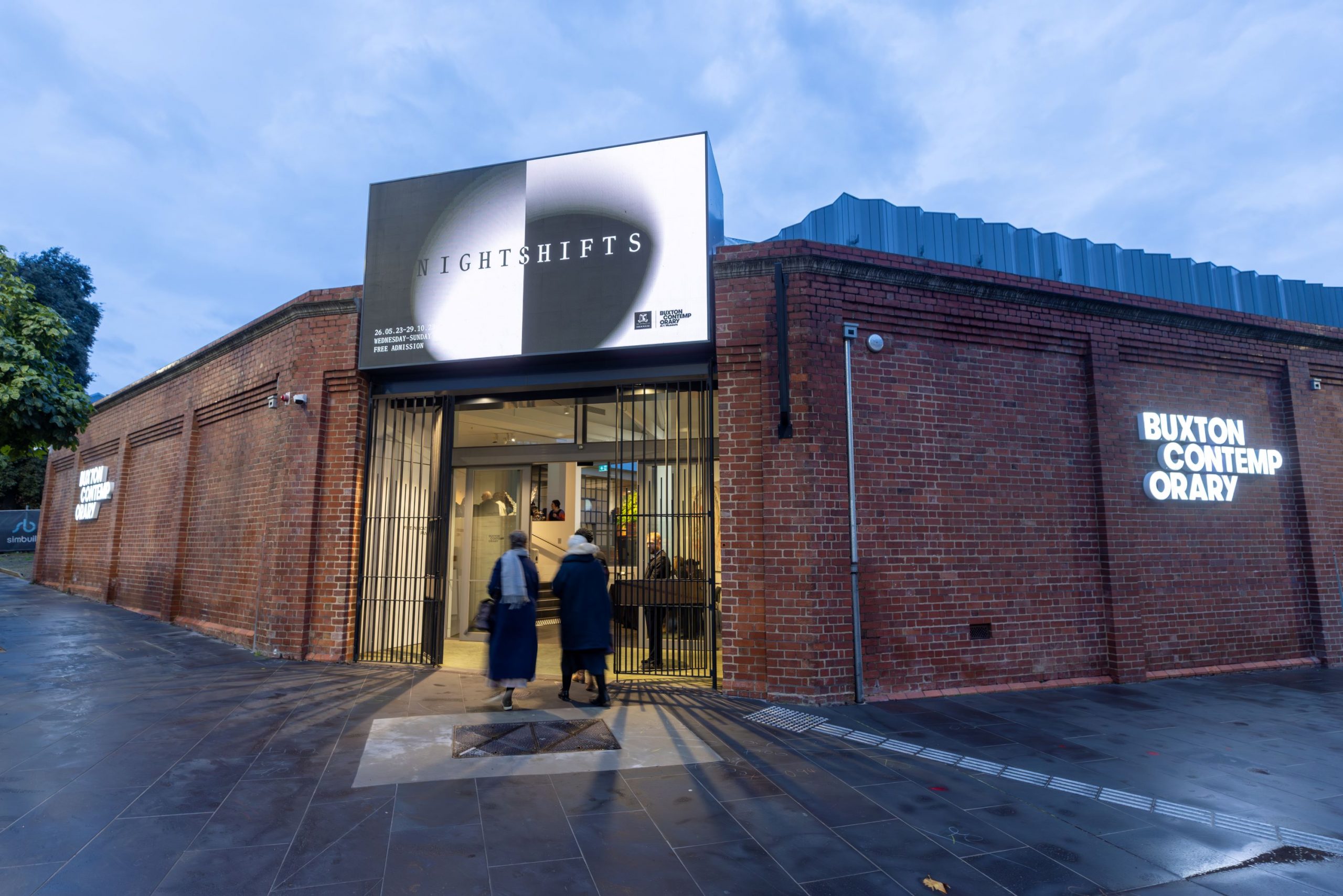 Curate your Open House Melbourne weekend with a trip to Buxton Contemporary.
Open House Melbourne is an independent organisation that fosters public appreciation for architecture and public engagement in conversations about the future of our cities.
Buxton Contemporary is participating this year with exhibition, nightshifts. This exhibition considers the importance of solitude through contemporary arts practice. Shifting in and out of focus like a dreamscape, the exhibition looks to the shadows and 'after hours' as metaphors for the work and thinking that happens beneath the surface, away from the public gaze: time alone in the studio, during the quiet of the night and while asleep.
Curated by Hannah Presley and Annika Aitken.
Image credits: external view of Buxton Contemporary.
Event Details
Saturday 29 – Sunday 30 July, 2023
11am – 5pm
Free event, no bookings required
Access
Buxton Contemporary is fully wheelchair accessible.