'Into The Void' Film Screening: Thursday 6 September – 6.00pm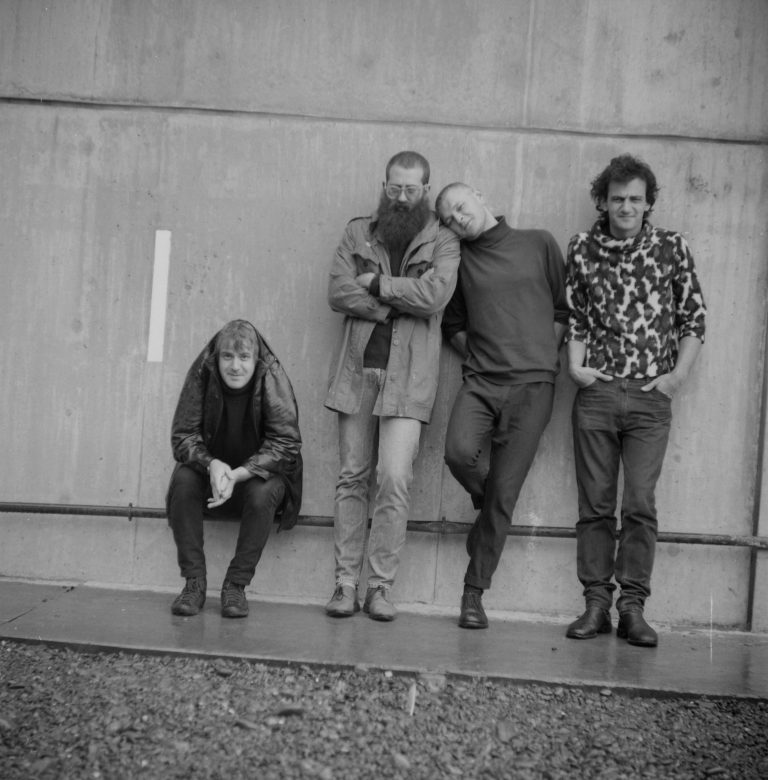 Into the Void (2014) Directed by Margaret Gordon
6.00PM Prescreening conversation between, artist Ronnie van Hout, director of Into the Void Margaret Gordon and independent curator, Angela Brophy
6.30pm Screening of Into the Void (Running time 70 mins) Education Gallery, level 1, Buxton Contemporary
As part of the public program for our current exhibition, No One is Watching You: Ronnie van Hout. Buxton Contemporary is screening Into the Void (2014) a documentary directed by Margaret Gordon. Formed in the late 1980s by art school friends, Into The Void holds a unique place within the New Zealand city of Christchurch's underground music and social scene. The film explores the individual art practices of the various band members, examines their evolving 25-year-long relationship and their connection to the city itself.
WATCH THE TRAILER
Featuring: Ronnie van Hout, Jason Greig, Mark Whyte, Dave Imlay, James Greig, Paul Sutherland
Director: Margaret Gordan
DOP: James Ellis, Dave Perry
Duration: 70 minutes
Seats are limited.
RSVP HERE or email buxton-contemporary@unimelb.edu.au

Melbourne's major new art museum draws upon the Michael Buxton Collection as a springboard for exhibitions, events, research, publishing and ideas.