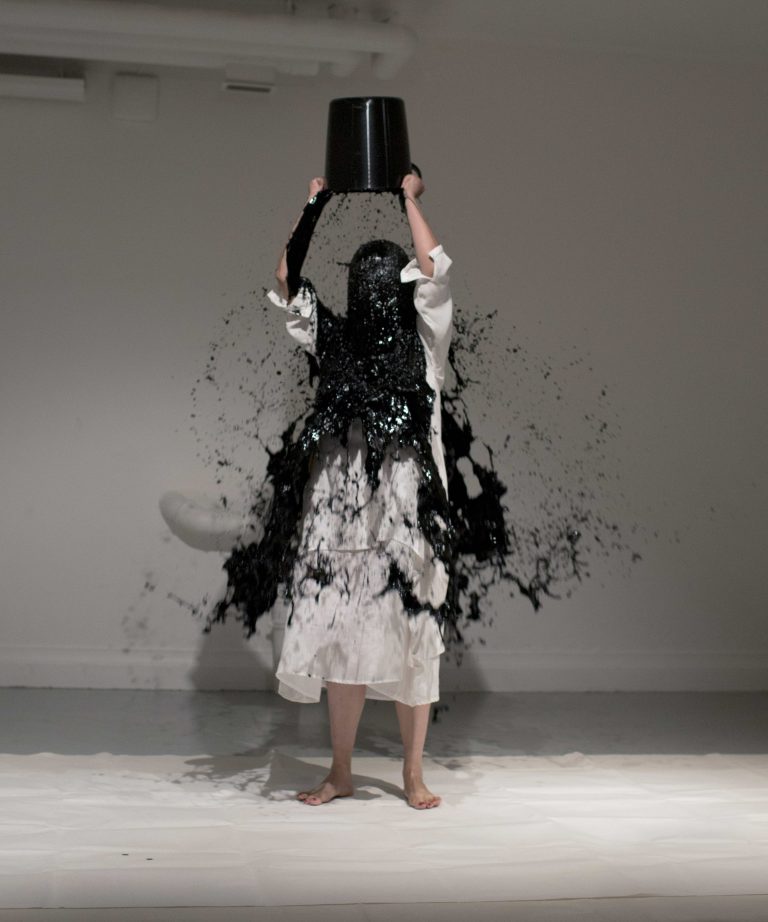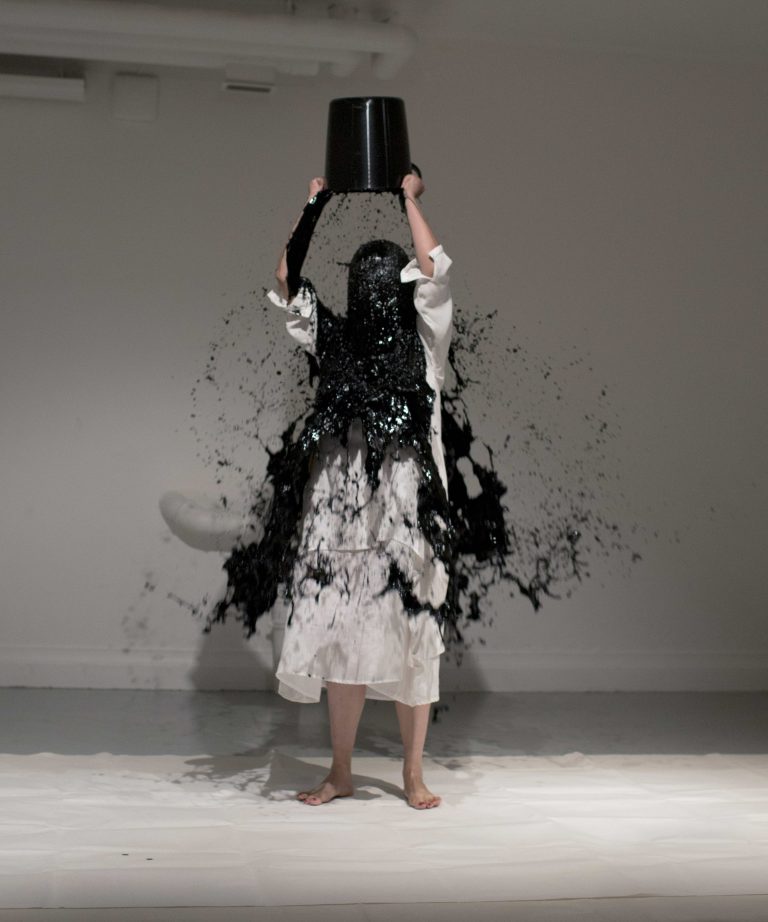 Presented by Buxton Contemporary and the School of Culture and Communication, The University of Melbourne in association with 4A Centre for Contemporary Asian Art, Sydney and the exhibition Xiao Lu: Impossible Dialogue 肖鲁:语嘿.
This international workshop moderated by Claire Roberts coincides with the exhibition Xiao Lu: Impossible Dialogue (4A Centre for Contemporary Asian Art, Sydney). It brings together artists, art critics and art historians to discuss the question of gender and art in China, as well as in Indonesia and Singapore. The workshop will begin with short presentations and the viewing videos and slides of performance art works by Xiao Lu, Arahmaiani, and Suzann Victor, followed by group discussion. Conversation will focus on the practice of these artists and their choice of medium as well as the reception of their work in local, regional and global contexts. Speakers will include Wulan Dirgantoro, Chloe Ho, Shao Yiyang, Xiao Lu and Xu Hong. People who wish to actively contribute to the workshop discussion or just be present are all welcome.
Book online HERE.
Registration is free but places are limited.
Program:
14.00  Welcome, Ryan Johnston, Director, Buxton Contemporary
14.05  Claire Roberts introduces the exhibition  Xiao Lu: Impossible Dialogue 肖鲁:语嘿 and the speakers
14.15  Xiao Lu, Daily life
14.30 Shao Yiyang, Shooting Girl: A case study of Xiao Lu
15:00 Wulan Dirgantoro, Stitching the Wound: Arahmaini
15:30 Chloe Ho, Without Body: Performing Suzann Victor
16:00 Roundtable on Gender + Art in Asia: Wulan Dirgantoro, Chloe Ho, Shao Yiyang and Xu Hong, with questions from the audience
17:00 Close
Moderator:
Claire Roberts is an Australian Research Council (ARC) Future Fellow and Associate Professor of Art History in the School of Culture and Communication at the University of Melbourne. Her current ARC research project 'Reconfiguring the World. China. Art. Agnecy 1900s to Now' focuses on the international context of modern and contemporary Chinese art.
Speakers:
Wulan Dirgantoro is a McKenzie Postdoctoral Fellow in the School of Culture and Communication at the University of Melbourne. Her research interests are gender and feminism, and trauma and memory in Indonesian modern and contemporary art. Her publications including Feminisms and Indonesian Contemporary Art: Defining Experiences (2017) and 'Aesthetics of Silence: Exploring Trauma in Indonesian Painting 1970 – 1980' in Ambitious Alignment: New Histories of Southeast Asian Art (2018). Prior to the current role she was a lecturer at the MA Asian Art Histories program at LASALLE College of the Arts, Singapore (2014-2016) and research fellow of Art Histories and Aesthetic Practices 2016/2017 program (Forum Transregionale Studien) and Visiting Fellow at the Institute for Cultural Inquiry (ICI), Berlin.
Chloe Ho is a doctoral candidate in the School of Culture and Communication at the University of Melbourne. Her interest is in twentieth and twenty-first century Singapore art, specifically in relation to performance, performance art, and art historiography. She investigate the place of performance in the transmission of art and the art historical in the Singapore context, looking at both artistic works and social phenomena and its relation to society. Her current research project attempts to contextualise the absence of university-level art historical studies in Singaporean universities and the absence of a formal canon for Singaporean art as a resistance toward Western structures of knowledge with artwork and events in Singapore from the late 1980s to the present.
SHAO Yiyang is a professor of Art history and theory, deputy chair of School of Humanities at Central Academy of Fine Art in Beijing. She received her Ph.D in 2003 from the Department of Art history and Theory at the University of Sydney. She has published widely in Chinese and English on modern and contemporary art and theory including most recently Modern and Contemporary Art in the 20th Century (2018), as well as 'Whither Art History?'. Art Bulletin (June 2016), and 'The Inernational Identity of Chinese Art Theoretical Debates on Chinese Contemporary Art in the 1990s' in Jason C. Kuo ed, Contemporary Chinese Art and Film: Theory Applied and Resisted (2013).
XIAO Lu (Born 1962, Hangxhou) works with performance and installation. She is a graduate of the Subsidiary School of the Central Academy of Fine Arts, Beijing and Zhejiang Academy of Fine Arts (China Academy of Art), Hangzhou. Her graduation work Dialogue was included in the China/Avant-Garde exhibition in Beijing in 1989 and became famous after she fired a guna t it, which led her to temporary arrest and an extended period of residence in Sydney. Xiao Lu's fictional memoir Dialogue 《对话, published in Chinese and English in 2010, exposed powerful forces affecting women artists in contemporary China. Xiao Lu's work has been included in important international exhibitions, most recently Performer and Participant, Tate London (2018) and Art and China After 1989: Theatre of the World, Guggenheim Museum, New york (2017), and been collected by public and private institutions including the Tate, London; Museum of Modern Art, New York; Taikand Insurance Group Art Collection, Beijing; and White Rabbit Collection, Sydney. Xiao Lu lives and works in Beijing and Australia.
XU Hong is a graduate of the Department of Art, Shanghai Normal University (1985) and the graduate art history program of the Central Academy of Fine Art, Beijing (1992). She was Associate Researcher at the Shanghai Art Museum (1985-2000) where she was involved in editorial work, theoretical research, curatorial projects and artistic practice, and then Deputy Head of Research and Head of the No. 1 Academic Department at the National Art Mueum of China (2001 – 2013) In 2005 she became a Senior Research Fellow and was named an 'Outstanding Expert'. She was a visiting Professor at Tainan National University of the Arts, and is currently an expert advisor for the Tsinghua University Art Museum. She is a leading curator, art historian and critic. Her research focuses on modern and contemporary Chinese art and Chinese women's art.
Image: Xiao Lu, One, performance, 5 September 2015, Valand Academy, University of Gothenburg, Sweden. Photograph by Lin Qijian, courtesy Xiao Lu.