Grant Stevens, Fawn in the Forest 2020
16 November - 20 December 2020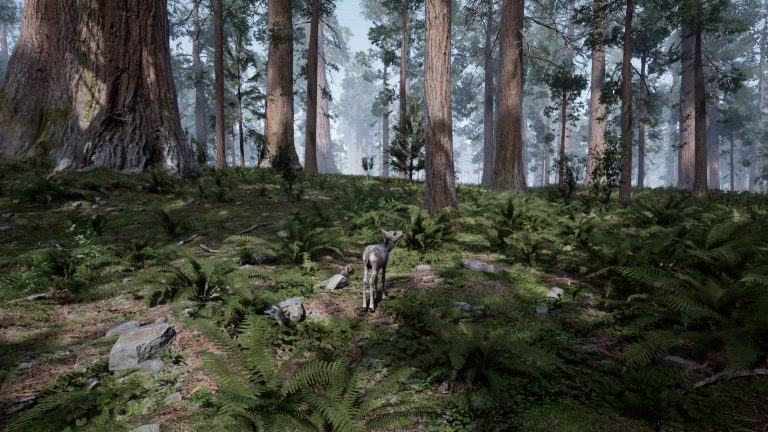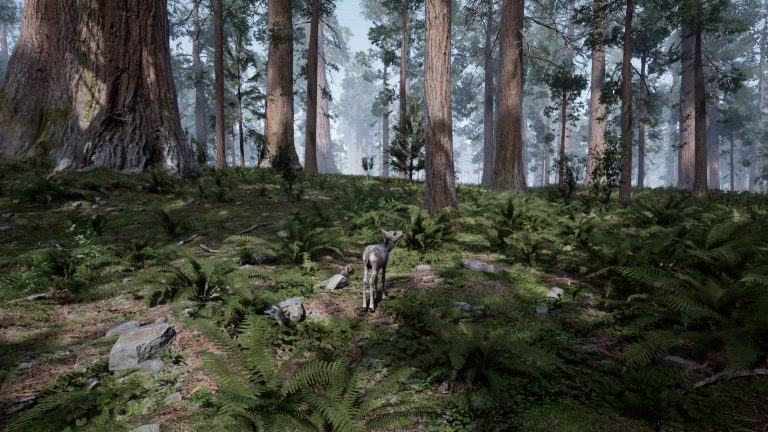 Fawn in the Forest
CLICK TO VIEW
Live stream available until 20 December 2020
In Fawn in the Forest, an animated juvenile deer wanders through a computer-generated redwood forest. Programmed with artificial intelligence (AI), the fawn moves placidly around the environment, walking, eating, and resting undisturbed by distraction, living by algorithm. An AI camera tracks its movements, gliding through the forest to create a single continuous point of view shot, rendering in real-time. The fawn is isolated, confined and alone, but also protected and buffered from the chaotic world beyond.
Working predominantly with computer graphics, moving image, and photography, Grant Stevens' practice considers the various ways that digital technologies and conventions of representation mediate our inner worlds and social realities. In the contemporary world pervaded by film, television and the internet screens, Grant invites us to explore how we understand, relate to each other and ourselves, construct and communicate our experiences – lived, imagined, social and psychological.
Grant Stevens has exhibited widely nationally and internationally since the early 2000s. His work is represented in numerous public, private and corporate collections, including: Museum of Contemporary Art, Sydney; Queensland Art Gallery I Gallery of Modern Art, Brisbane; Kaldor Collection, Sydney; National Gallery of Victoria, Melbourne; and Nerman Museum of Contemporary Art, Kansas. He is represented by Sullivan + Strumpf, Sydney, and Starkwhite, Auckland, and is currently Deputy Head of the School of Art & Design at the University of New South Wales.
Grant Stevens
Fawn in the Forest
2020
Live streamed procedurally generated computer graphics with sound
Assisted by Pat Younis
Courtesy the artist and Sullivan + Strumpf, Sydney